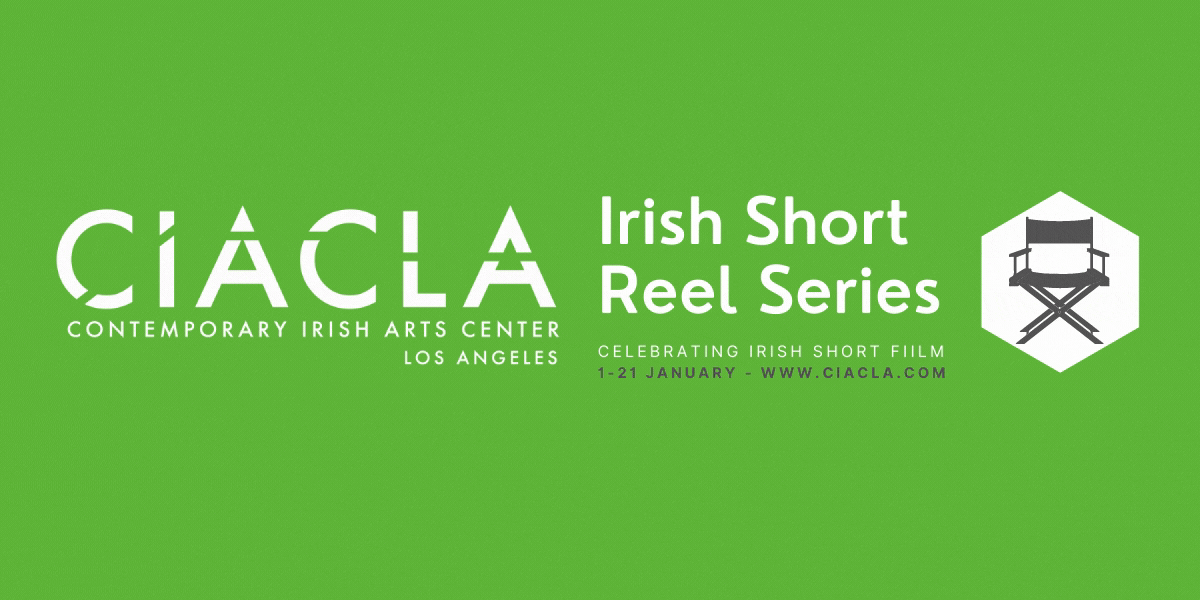 THE IRISH SHORT REEL SERIES II
Ran from 1st - 21st January 2021
After a successful first run in 2019, The Irish Short Reel Series returned to CIACLA for a second year; showcasing 21 films for a brighter 2021.  Through online screenings we highlighted a curated selection of contemporary Irish Short Films, with thanks to Screen Ireland, MART Dublin & DFA Emigrant Support Programme. 
This series of 21 short films range from drama, comedy, documentary, animation, sci-fi and contemporary storytelling; produced by some of Ireland's most exciting filmmakers. As the Irish film industry is currently enjoying a surge in output and success, with many Irish films, cast and crew gaining international recognition and winning major awards, we were delighted to provide a platform to showcase exciting new stories and talent.
Series Featured: A Better You, A Death in the Family, A Different Kind of Day, At Present, Bending Glass, Break Us, Cúl an Tí, Dam, The First Was A Boy, Gustav, Hazardous Materials, Johnny, Maya, Miss & Missus, The Bird & The Whale, The Grass Ceiling, The Last Miner, The Tattoo, The Vasectomy Doctor, The Wiremen, and Wrath. 
Kindly Supported by CIACLA, MART Gallery Dublin, Screen Ireland & DFA Emigrant Support Programme
You can read up about the films by clicking below:
About CIACLA:
CIACLA is a non profit 501(c)(3) arts organisation that promotes Contemporary Irish Culture and supports local diverse communities in Los Angeles through a multidisciplinary programme in collaboration with local and international cultural partnerships. CIACLA is focused on developing a creative platform to support and challenge artists as a means of promoting creative innovation and collaborative initiatives in Los Angeles and across the USA. www.ciacla.com 
The series is running as part of CIACLA's 'Between You and Me' 2020/2021 Program which has been kindly supported by Screen Ireland, Emigrant Support Programme,  Culture Ireland and MART Gallery & Studios