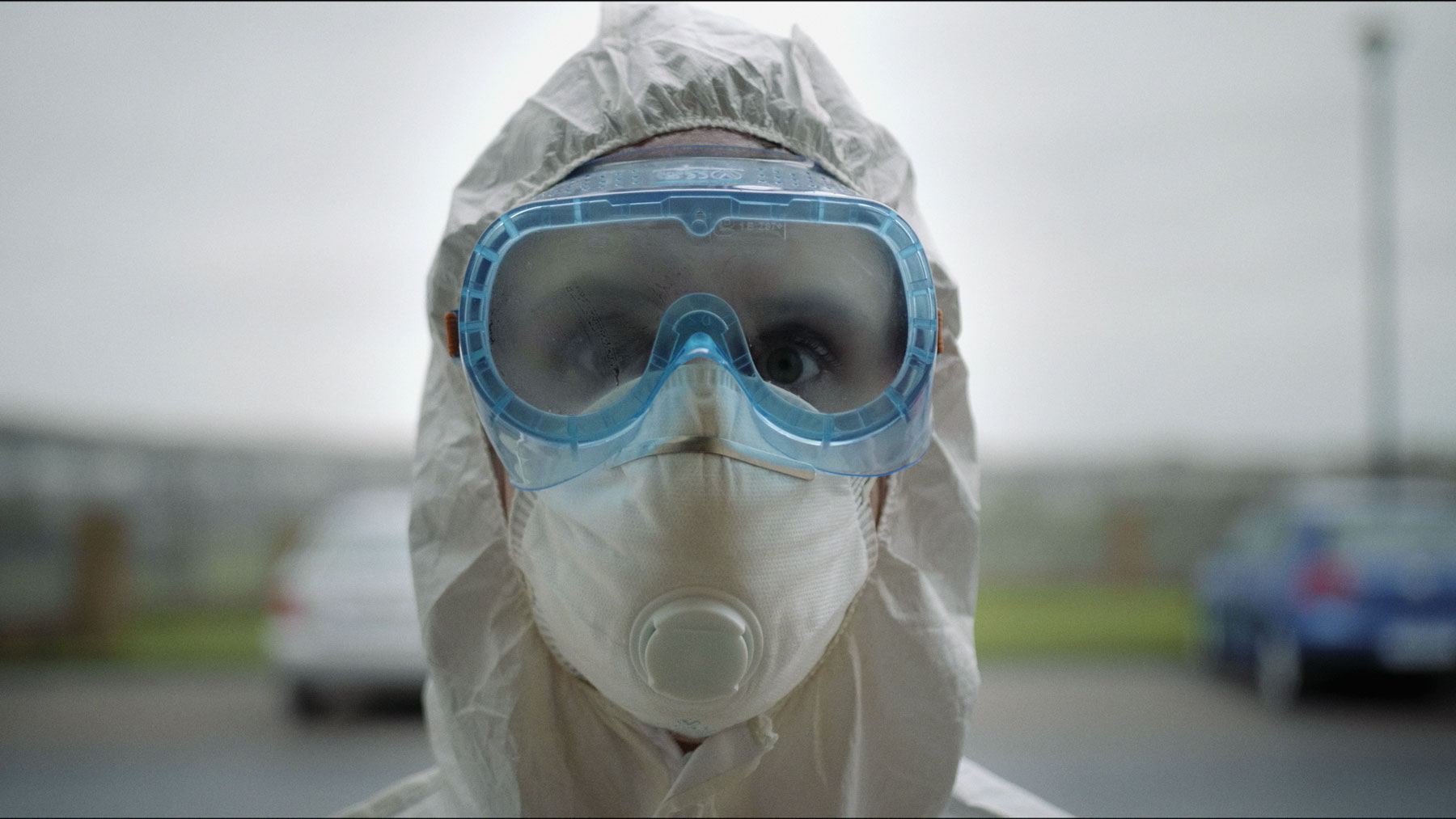 Summary:
Nora has trouble talking to anyone, wearing a full hazmat suit to try and block out the outside world - her anxiety means she struggles to be around people. She tries to put herself out there and engage with the world, but she just can't. Suddenly Rachel, a well meaning co-worker invites Nora to a house party - how will Nora's Hazmat suit hold up? At the party, Rachel learns how challenging Nora's anxiety is, and ultimately how to relate to her co-worker a little better.
Runtime: 15 minutes
Director, Editor - Brian O'Brien | Written by: Robin Oree | Produced by: Megan Leydon 
Cast: Nora -  Molly O'Mahony Rachel - Carla Keeney 
Crew:
Director of Photography: Fintan Geraghty 
Production Design : Tara McDermott, Eleanor Arrowsmith 
Location Sound: Niall Clarke, Stephen Molloy 
Runner: Olimpia Arnaldi 
Sound Design: Paul Rowland 
Color and Finishing: John Talbot
Storyboard Artist : Liana Sposto - 
Graphic Designer : Siobhan Lenihan 
Awards / Screenings:
Independent Shorts Awards Honorary Mention for Best Indie Short Film 2018
Iffy Film Festival 2018 | Short and Sweet 2019 | Dumbo Film Festival 2019 | Elevation Indie Film Awards - Spotlight Winner 2019
Busan Intercity Film Festival 2019 | 307 Film Festival 2019 | Still Voices Film Festival 2019
Support Us
CIACLA is a registered 501(c)(3) non-profit arts organisation in California, that promotes Contemporary Irish Culture and supports local diverse communities. Please consider making a tax deductible donation to support our artists and program.