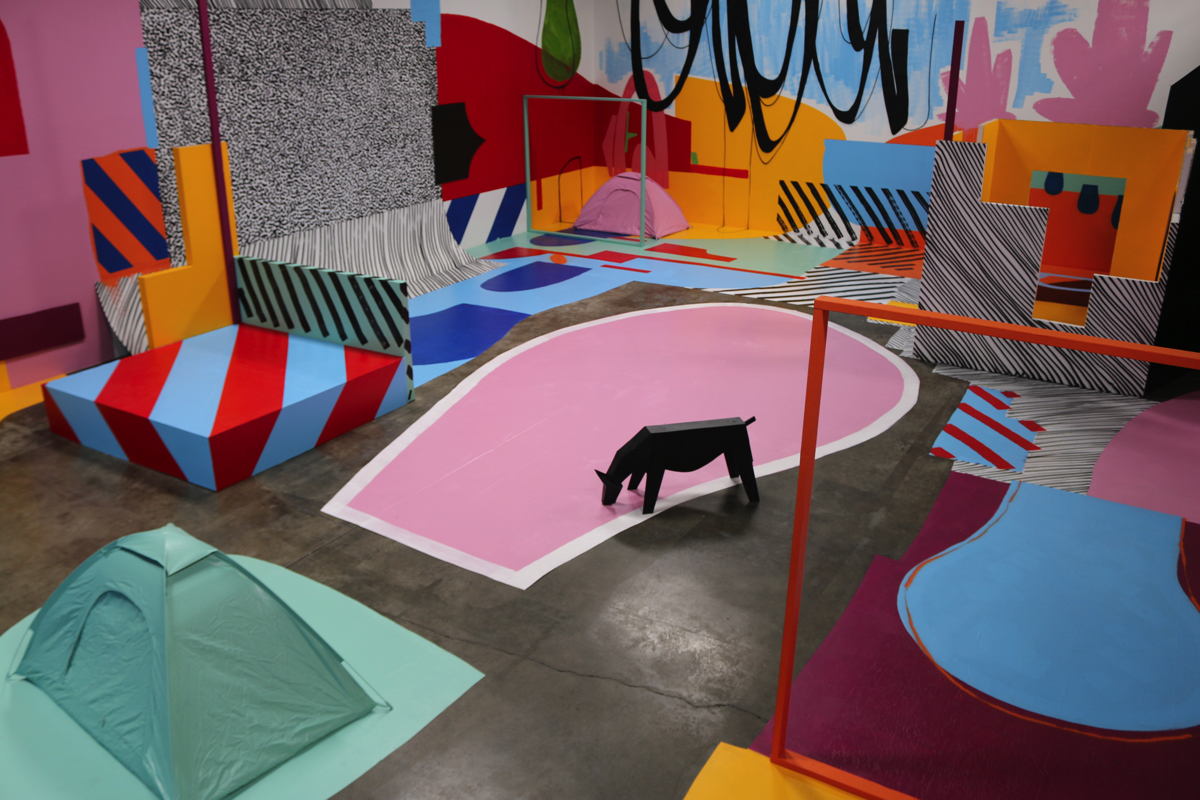 CIACLA is a non profit 501(c)(3) arts organisation that promotes Contemporary Irish Culture and supports local communities in Los Angeles through a multidisciplinary diverse programme in collaboration with local and international cultural partnerships. CIACLA is focused on developing a creative platform to support and challenge artists as a means of promoting creative innovation and collaborative initiatives in Los Angeles and across the USA.
ETHOS:
A registered non-profit 501(c)(3) charity where all funds raised are placed back into the program, operations and ethos of the organisation.

Promotes established and emerging Contemporary Irish Visual Artists, living in Ireland and USA.

Connects & Supports Artists, Creatives and Irish Immigrants living, visiting and working in Los Angeles through CIACLA's Creative Network and programming.

Provides a unique setting to present cutting-edge feature length and short Film from innovative Irish filmmakers.
Showcases leading Performance artists working in live art who create and present an ephemeral art experience.
Acts as a platform for contemporary Irish Music acts to perform and be showcased to the local music industry.
Provides networking, promotion and space for innovative and exciting Contemporary Irish Dance & Theatre to engage with new audiences.
Promotes emerging & established contemporary Irish Literature & Design.
Aims
Develop creative platforms to support artists, as a means of promoting culture and opportunity to both make and exhibit work.

CIACLA allows the Californian and Los Angeles communities to engage with local Irish diaspora, visiting artists and creatives, to generate new dialogues and enable an ongoing process of communication through creativity.

Facilitate collaborative methods of showcasing Contemporary Culture, through public engagement and supports, while providing opportunities for contemporary artists through an exciting exhibition programme.

Engage in the production of new work by providing resources, problem-solving, exchange and cooperation to resource art, and by contributing to the development of the artistic community in Los Angeles.

Advocate for Culture and the artist, through engagement with civic bodies, political representatives, public funding bodies, local and national businesses, national and international cultural bodies and institutions.
Current program
Check out our current program here. Throughout the year CIACLA will partner with venues and organisations across Los Angeles to host pop up CIACLA produced Events while also supporting new partnerships through our promotional Platform. Join our newsletter or follow our social media for info on upcoming events.
HISTORY OF CIACLA
The groundwork for CIACLA was established in 2011 when Matthew Nevin & Ciara Scanlan of MART Gallery & Studios Dublin began to curate exhibitions and events in Los Angeles. Matthew who had a history of working in the creative industries in LA since 2005 and Ciara who cofounded MART in 2007, started setting the seeds for the launch of CIACLA by producing annual exhibitions in the city; kicking off with Invite or Reject' an exhibition which ran as part of the government of Ireland's initiative 'Imagine Ireland' in 2011. Over the next few years the pair curated annual exhibitions promoting Irish and American artists; partnering with local galleries such as Hive, LACE, C4, CB1, DAC, Arena 1 and in 2018 creating a pop up gallery on Hollywood Blvd. Throughout these years the pair built a community full of local artists, creatives, Irish immigrants and diaspora, alongside an audience who wanted to connect with contemporary Irish culture.
In 2019, following eight years of exhibitions and events by MART through local partnerships in Los Angeles, the pair alongside Director of Development Jennifer Minniti Shippey founded CIACLA, a Californian based non-profit 501(c)(3) arts organisation, aiming to promote Contemporary Irish Culture. In the summer of 2019, with the help of Jenn McGuirk and a wonderful team of volunteers and cultural advisors they programmed an exciting multidisciplinary summer of events held at a pop up gallery in Bergamot Station, Santa Monica. During covid-19 2020-2021 CIACLA flourished online providing an online platform for artists to engage with their audience, and in 2021 CIACLA returned to in person programming partnering with local venues to provide an avenue for theatre, music, literature and all the arts to flourish. While CIACLA continues to strive to have a center, it continues to provide a creative platform for local and international artists to showcase their work.
To learn more about our programming please visit our website and scroll through our current and previous program. 
It is with great thanks to all of CIACLA's partners, sponsors and grant agencies for supporting CIACLA to achieve our artistic program and activities.