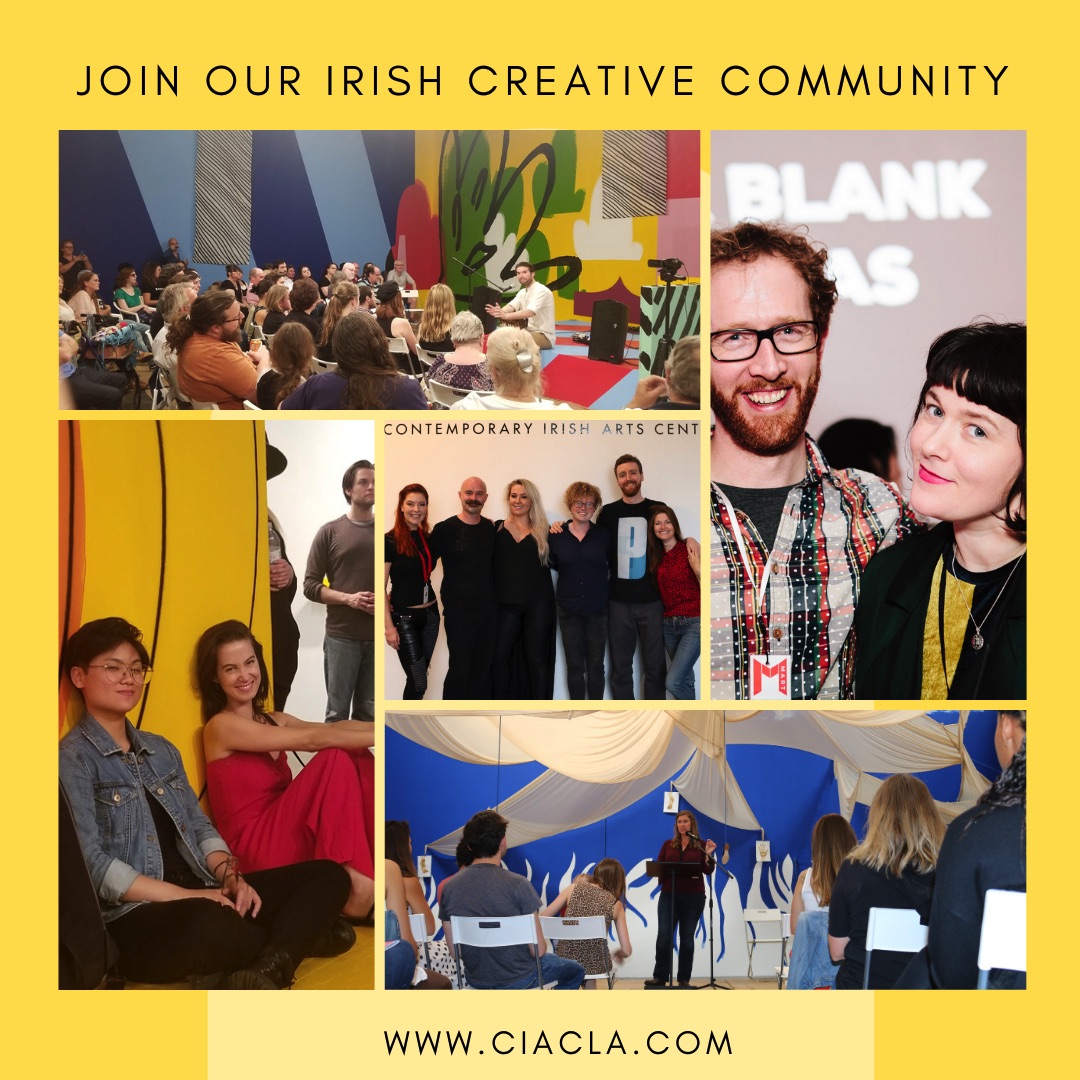 Join CIACLA's Creative Network
Calling all Irish & Irish American Artists, Actors, Filmmakers, Dancers, Writers, and Creatives living in California. 
CIACLA, The Contemporary Irish Arts Centre Los Angeles, invites you to join the CIACLA Creative Network! 
This new network aims to support the Irish Creative community in Los Angeles and throughout California. 
Join the CIACLA Creative Network and enjoy a curated selection of event invitations (digital and in person), opportunities for your work, and connections to other industry folks living and working in LA and across California. 
Be on our radar and to know about CIACLA's future programming! 
We promise not to clutter up your inbox or share your personal information! 
Creatives working across all artistic disciplines living in California that identify as Irish, Irish American or those who work closely with Irish Heritage or Culture are invited to join.
*For those who are not Artists and interested in our regular mailing list please sign up on our contact page.