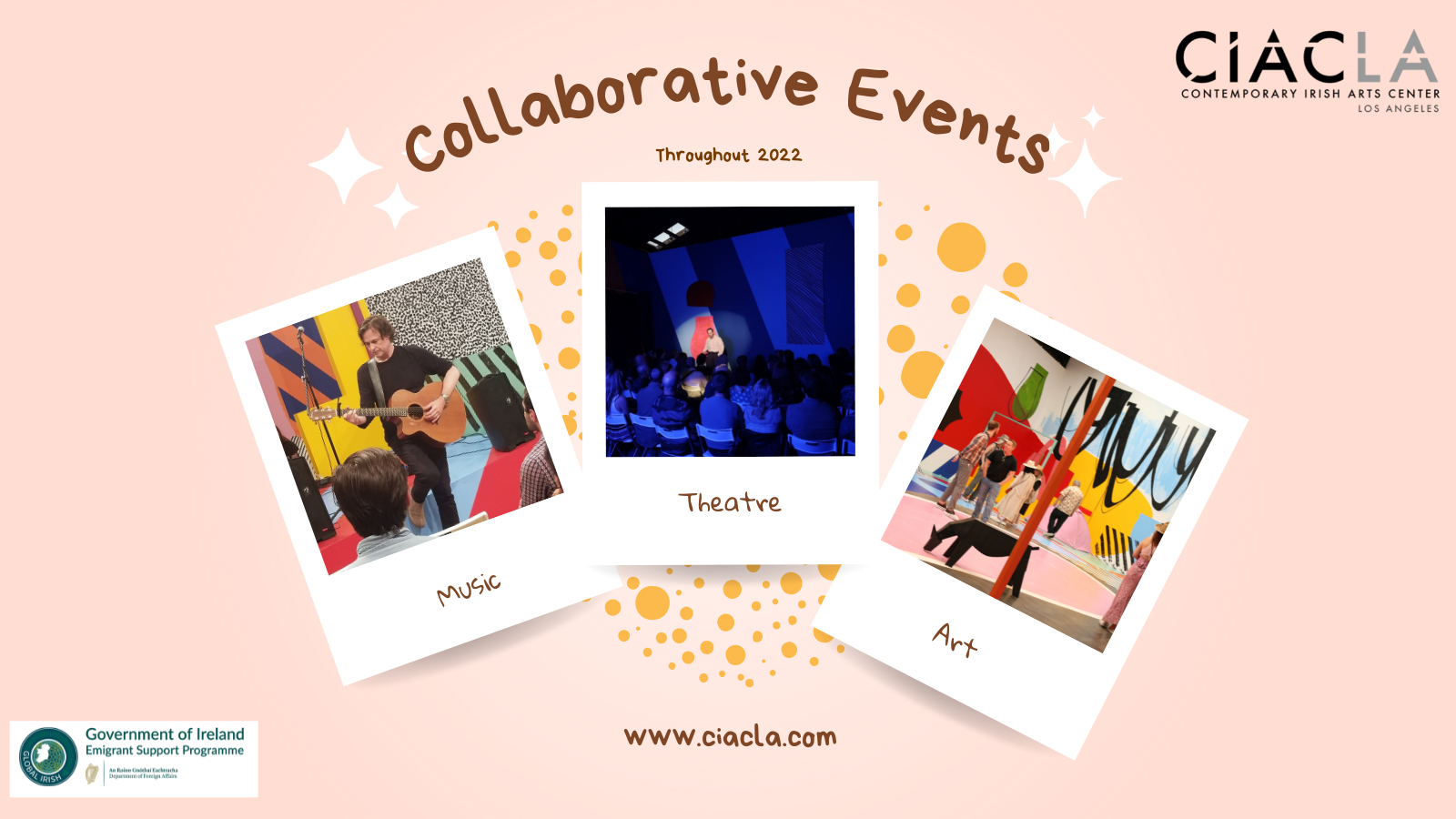 Throughout the year CIACLA will collaborate with a collection of partner artists and organisations who will be showcasing contemporary Irish arts programming in Los Angeles during 2022.
We collaborate with partners seeking to devise new events in partnership with us and support them through our creative platforms. We also support Local Los Angeles based community groups seeking partners to promote their activities.
CALL OUT - WE WANT TO SUPPORT YOUR EVENT!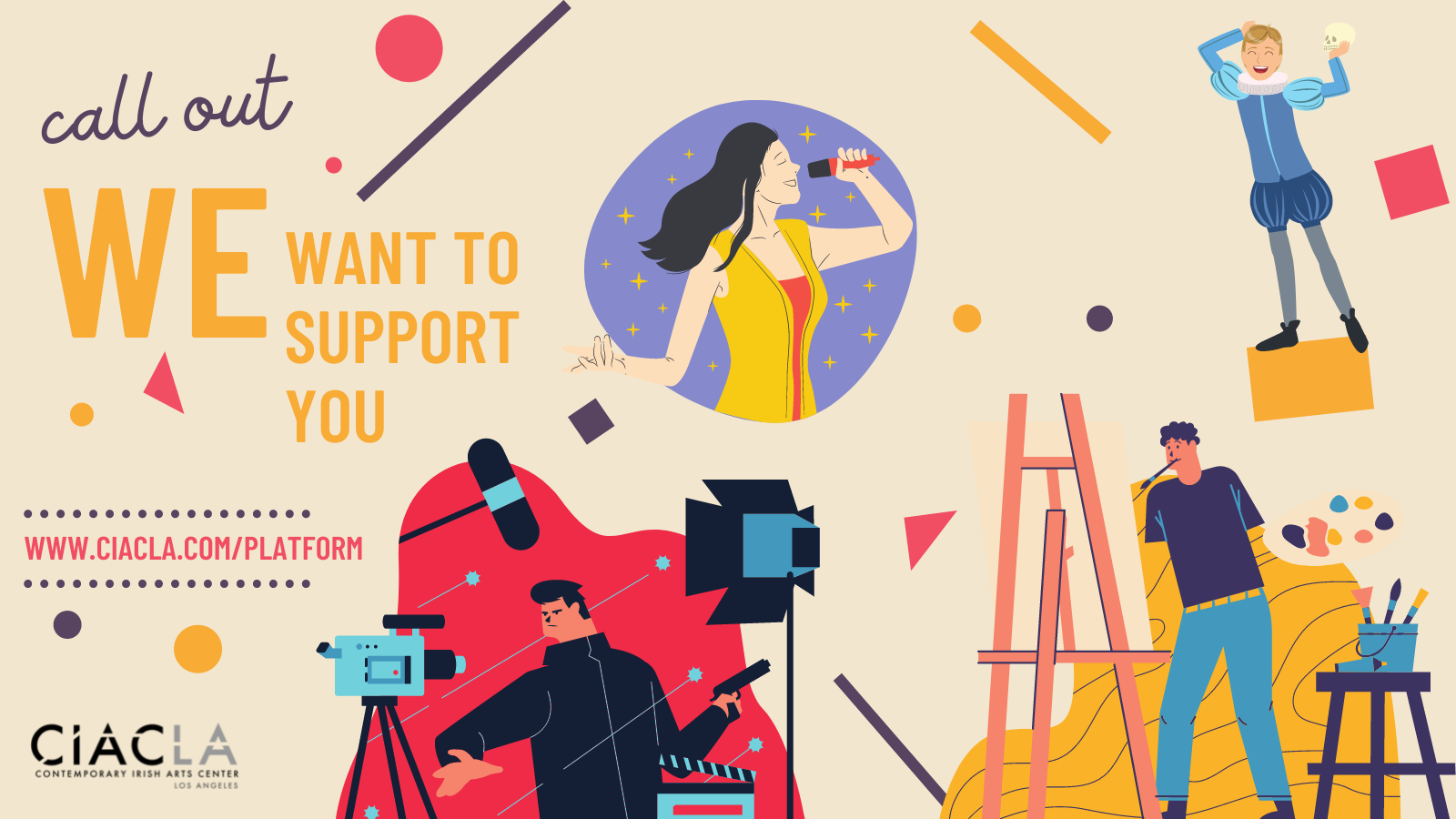 CIACLA is delighted to announce our Creative Support Platform - a call out for applications of support to the Los Angeles community of artists, curators, actors, musicians, filmmakers and all Irish & Irish American creatives working in LA or California.
Through this opportunity we will assist a selection of creatives who are showcasing their own practice, or performing, producing or promoting contemporary Irish cultural events in Los Angeles through curatorial support,  a development fee of $500 towards your in person event and online marketing support.
We are looking to support four artists working throughout small, medium and large events with our supports.
Please complete the below form to tell us what you are planning, when and what sort of support you would like and we will get back to you as soon as possible.
Deadline for First Round Applications is December 7th.