TEAM
[awsmteam id="889″]
As a not for profit organisation CIACLA relies on a skilled team of paid and voluntary staff.
Interested in getting involved please check out our volunteer & internship page or email info@ciacla.com
Cultural Advisors
CIACLA collaborates with a collection of high-profile creative professionals, including actors, writers, artists and musicians to support our activities and help guide future programming. Our Cultural Advisors provide knowledge of contemporary Irish culture, raise awareness of the center, attend events, and assist in promoting a modern representation of contemporary Irish arts.
[awsmteam id="2674″]
Board of Directors
[awsmteam id="961″]
CIACLA is conceived by Matthew Nevin & Ciara Scanlan of MART Gallery & Studios Dublin, with support from the Government of Ireland: Emigrant Support Programme. CIACLA is supported by MART Gallery & Studios Dublin.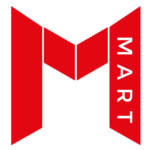 MART is an Irish arts organisation founded in 2007 by Matthew Nevin & Ciara Scanlan. With the help of a skilled team, our mission is to provide creative art studios and promote contemporary art through an engaging curatorial programme.
Gallery & Curation
Nevin & Scanlan have curated hundreds of artists through previous exhibitions, events, festivals and art fairs across Ireland, UK, Europe, USA & Japan. In 2012 the pair embarked on a 16 month journey to transform the old Rathmines Fire Station, launching two galleries in 2013 as a new home for contemporary art in Ireland. MART primarily supports sculpture, video, new media, installation and performance, art making practices that break new ground, that test and stretch the material and immaterial, and challenge conventions of 'the norm'. In 2016 we had our biggest reach to date, as we signed on eight Artists to be represented by The MART Gallery in a first for the organisation. MART's 2017 programme was supported by The Irish Arts Council.
Studios
We are the largest supplier of independent, affordable space for the arts, cultural and creative community in Dublin city. We operate to develop and promote contemporary art. We now support over 170 members in eight studio buildings across Dublin. Check out our studios info pack.
Platforms
In the past MART has run successful platforms for the showcase of contemporary art through our Hired Gallery Programme, Residency Space, Online Gallery, Project Space, and MARTExperiments. MART has received local and international Press through strong marketing drives. Check out our latest booklet and other publications.
Objectives:
We are an artist-led, self-sustaining organisation for the development and promotion of contemporary art. We firmly believe in the self-determining artist and art organisation, as a vital societal and cultural catalyst.
We practice facilitative and collaborative methods of curation and art production, led by and for the artist, and their practice.
We develop creative platforms to support and challenge artists and as a means of promoting cultural leadership.
We support contemporary art through public engagement, while providing opportunities for artists through local and international exhibitions
We use methods of pooling resources, problem-solving, exchange and cooperation to resource art, develop and build artistic and civic communities.
We advocate for contemporary art, and the artist, through engagement with civic bodies, political representatives, public funding bodies, local and national businesses, national and international cultural bodies and institutions.
We seeks to create opportunities in which practitioners are encouraged to take risks and move beyond traditional models of exhibition and art-making.