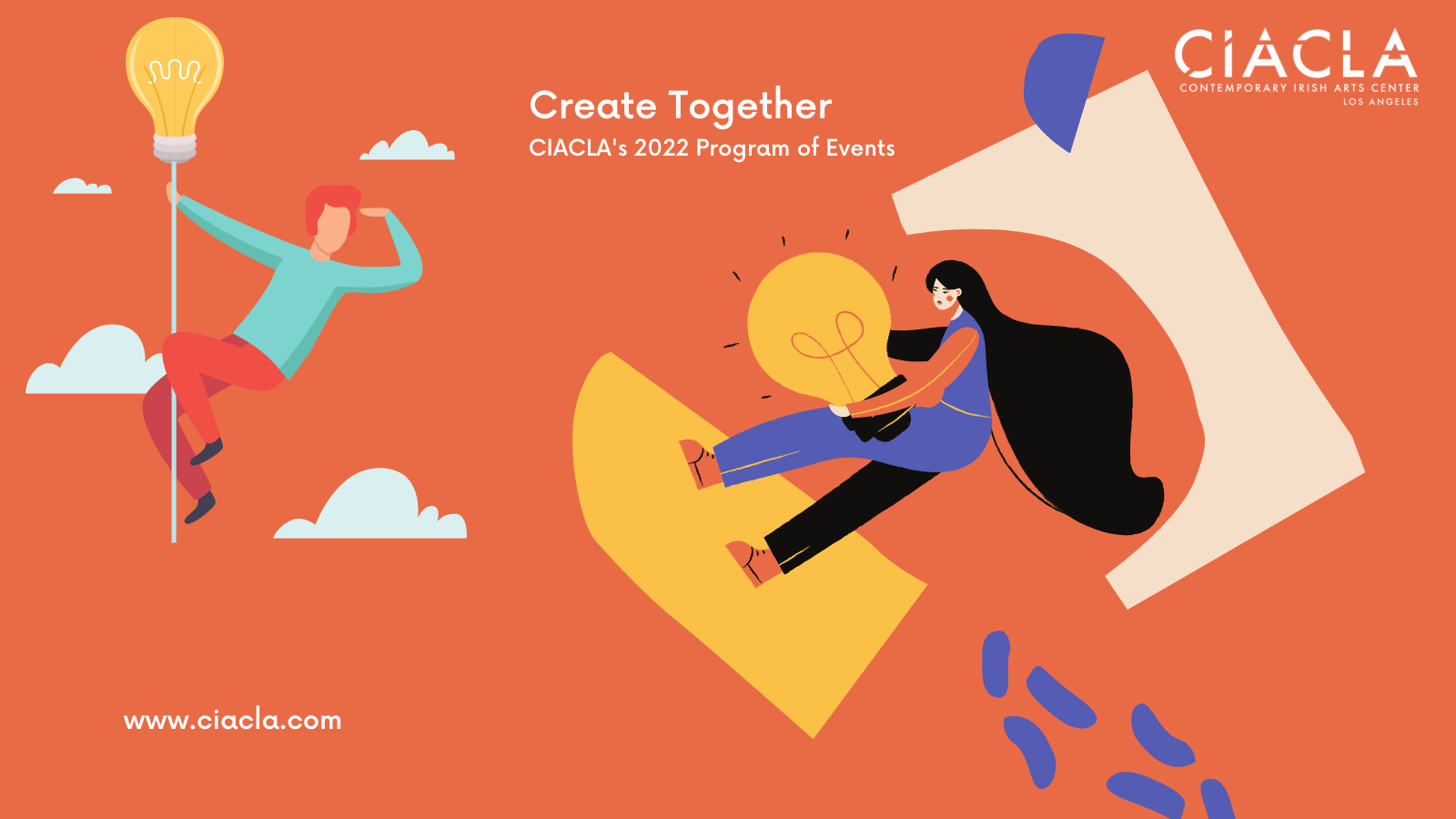 CREATE TOGETHER, CIACLA'S 2022 program, is a series of creative events that showcases and promotes Contemporary Art and Culture from leading Irish and Los Angeles based artists working in the visual arts, film, theatre, music and literature. The program aims to bring our community together and connect with new audiences through a series of innovative creative platforms. 
The program outlined below includes New Episodes of our Round Table Culture Chats, the launch of our Creative Network, the return of our Irish Short Film Reel Series as part of our Irish Film Showcase, the publication of our debut illustrative book which will be launched as part of The Time Before Now literature event and supporting a range of artist activities through our Collaborative Events. 
"As we are all going through this strange moment of uncertainty together, we are forced to grow accustomed to a new way of living, presented with a space between our previous lives and the pressures of an unknown future. The CIACLA team have curated this exciting program full of engaging work to address this disoriented juncture and bring communities together, while also creating opportunities for artists to showcase their work and provide our audience with exciting new ways to engage with Contemporary Irish Culture." ~ Matthew Nevin CIACLA's Executive Director 
This program has been kindly supported by Mart Gallery & Studios,  Screen Ireland and Government of Ireland Emigrant Support Programme.
---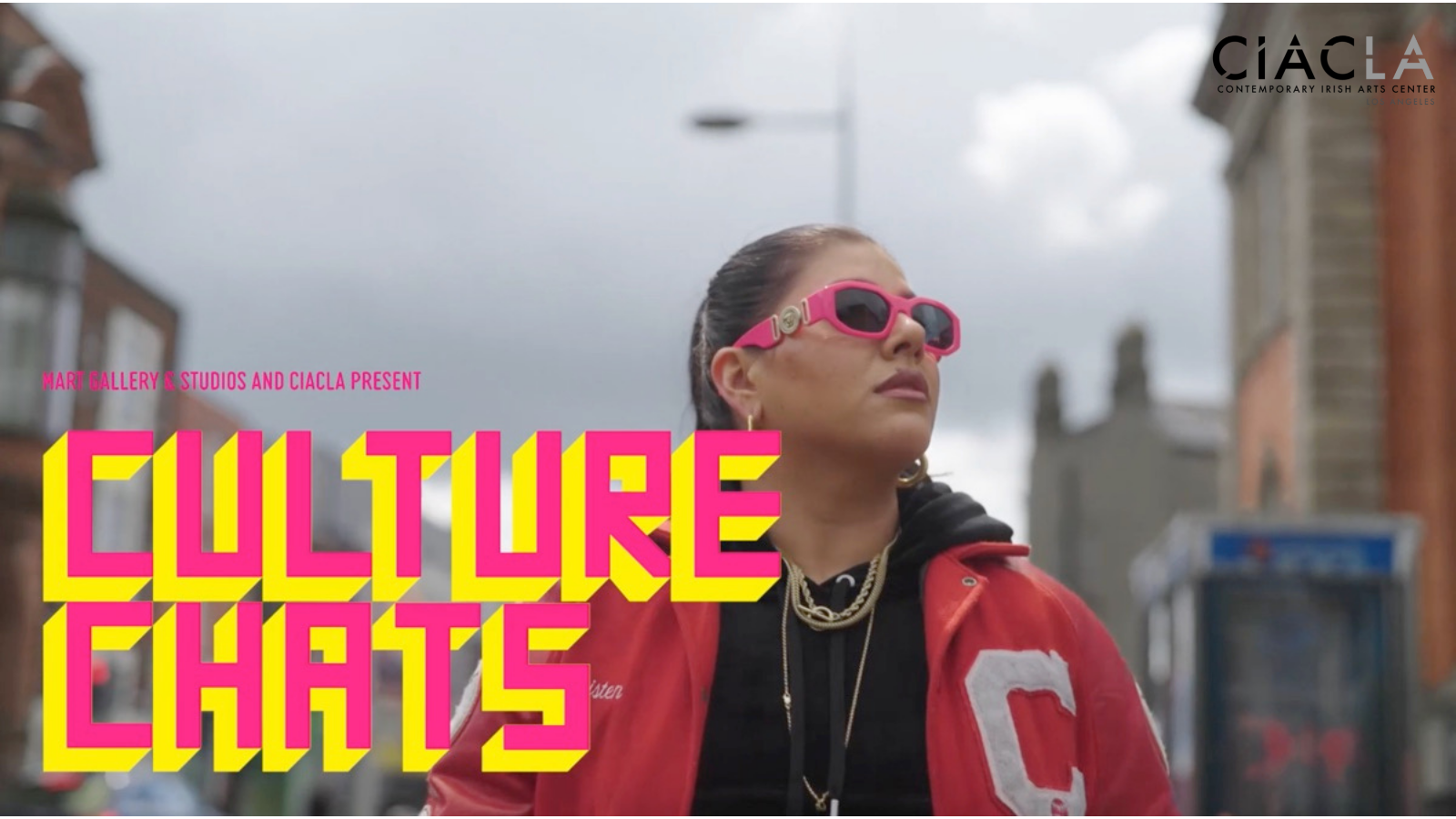 Culture Chats
New episodes Streaming Now
A round table discussion that intertwines cultural and social conversations with performance while delving into the minds of some of the leading contemporary voices in Irish culture.Through an accessible and free flowing conversation, the panel of artists, musicians, writers and actors discuss their creative processes, artistic drives, performative anxieties and triumphs while intercutting performances and examples of their work.
WATCH CULTURE CHATS NOW
---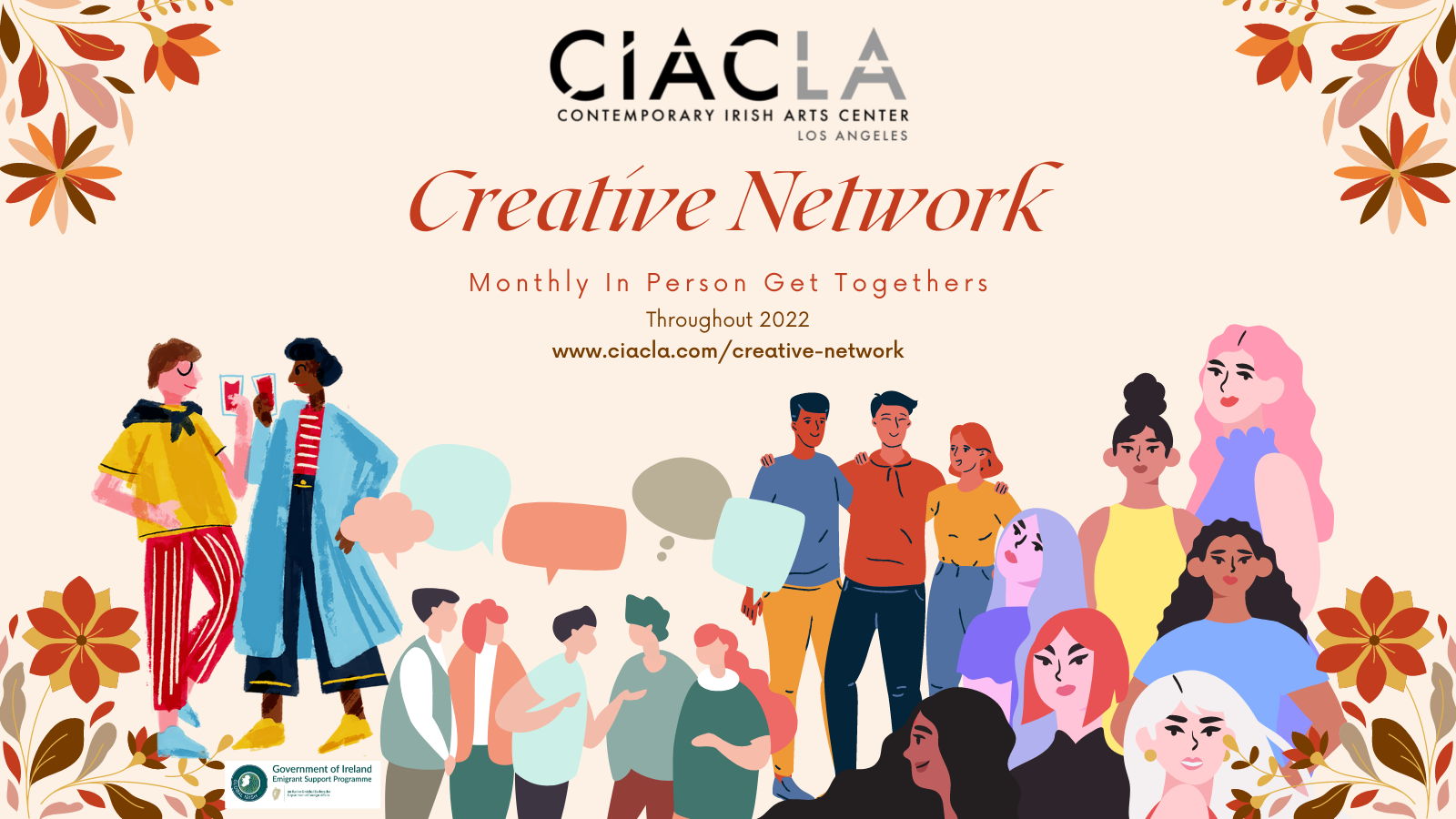 Creative Network
MONTHLY GET TOGETHERS – STARTING JAN 2022
The CIACLA Creative Network is a monthly in-person networking opportunity for Irish & Irish American Artists, Actors, Filmmakers, Dancers, Writers, and Creatives living in California. This new network aims to support the Irish Creative community in Los Angeles and throughout California through community events, opportunities for showcasing their work, and connections to industry professionals living and working in LA and across California through monthly meet ups including live talks and webinars.
Join our Creative Network
---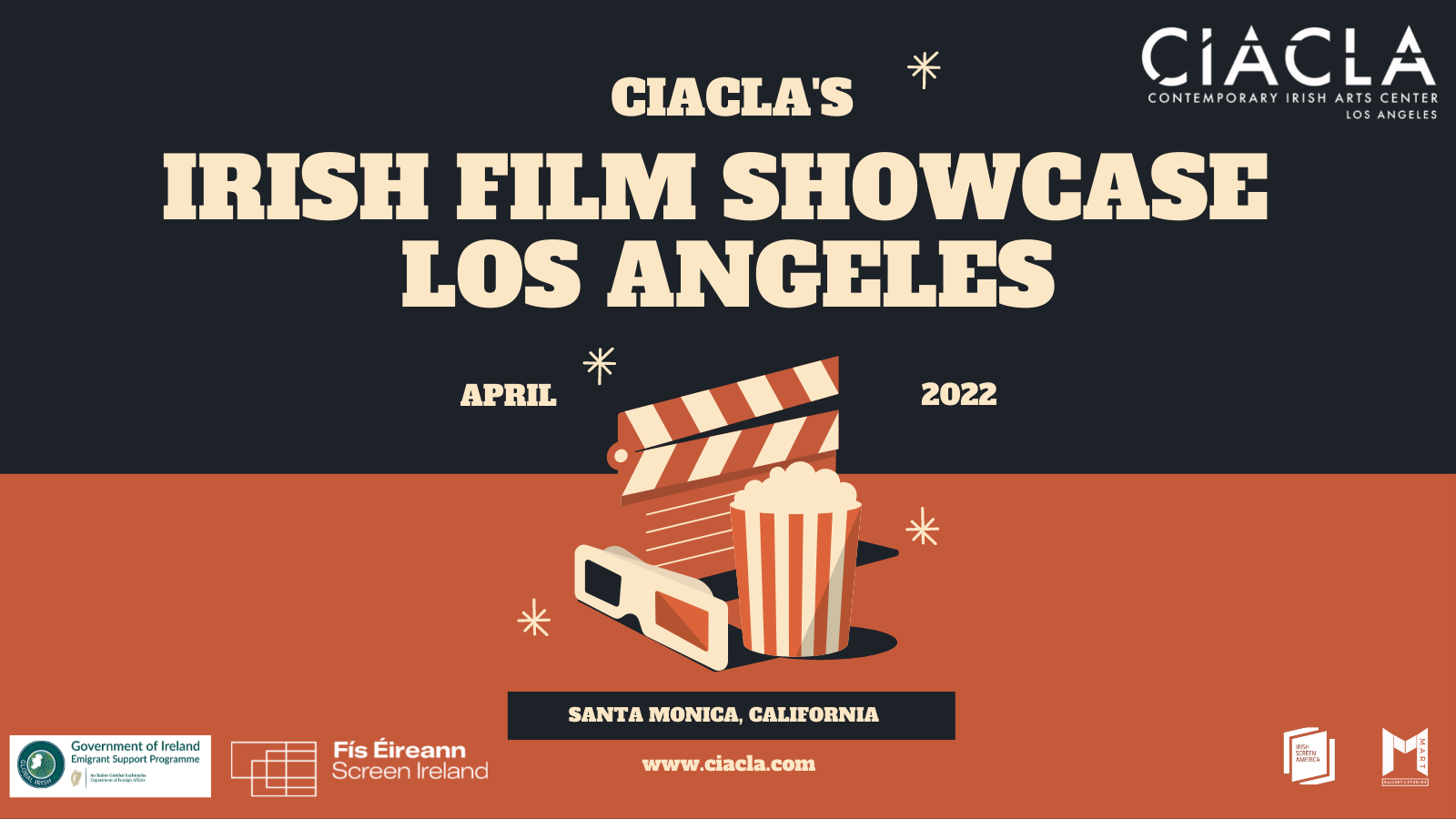 Irish Film Showcase
Celebrating irish film
After two successful years of film programming and in partnership with Screen Ireland and support by Irish Screen America, CIACLA will bring back The Irish Short Film Series through an in person screening of short films and the premiere of the CIACLA produced short films '180 Degrees' and 'Maggie' and feature film 'What Is Going To Happen Next?. The curated selection of short films will be produced by some of Ireland's most exciting filmmakers. As the Irish film industry is currently enjoying a surge in output and success, with many Irish films, cast and crew gaining international recognition and winning major awards, we are delighted to provide a platform to showcase exciting new stories and talent.
The Irish Film Showcase is Now Accepting Submissions!
Irish Film Showcase is Open for Submissions – Apply Now
---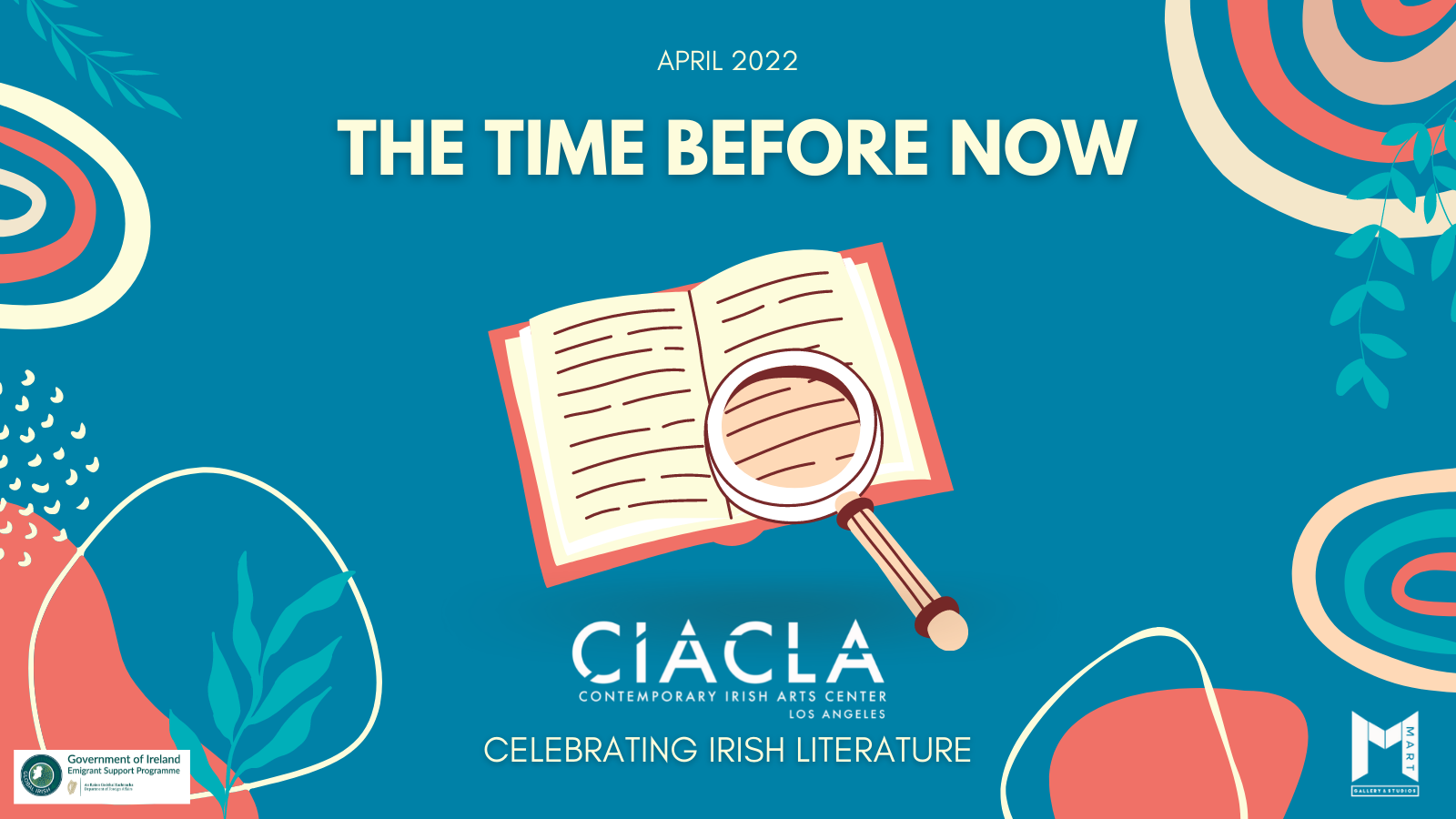 The Time Before Now
Celebrating Irish Literature
A literature event of live readings, poetry film and children's workshop promoting Irish poetry, The Time Before Now is an in person and online literature event presented by Calypso Editions, MART and CIACLA, focusing on Irish & Irish-American writers whose work deals with memory and childhood.
CIACLA is also proud to announce that during this event we will also launch CIACLA's debut storybook!
Writers from across Ireland and the USA will be invited to submit proposed works to be showcased and performed during a live literature event and also through an online film presenting their work. Reading from new and innovative work, these writers will challenge, expand, and offer ways into our own understanding of memory.
Learn More
---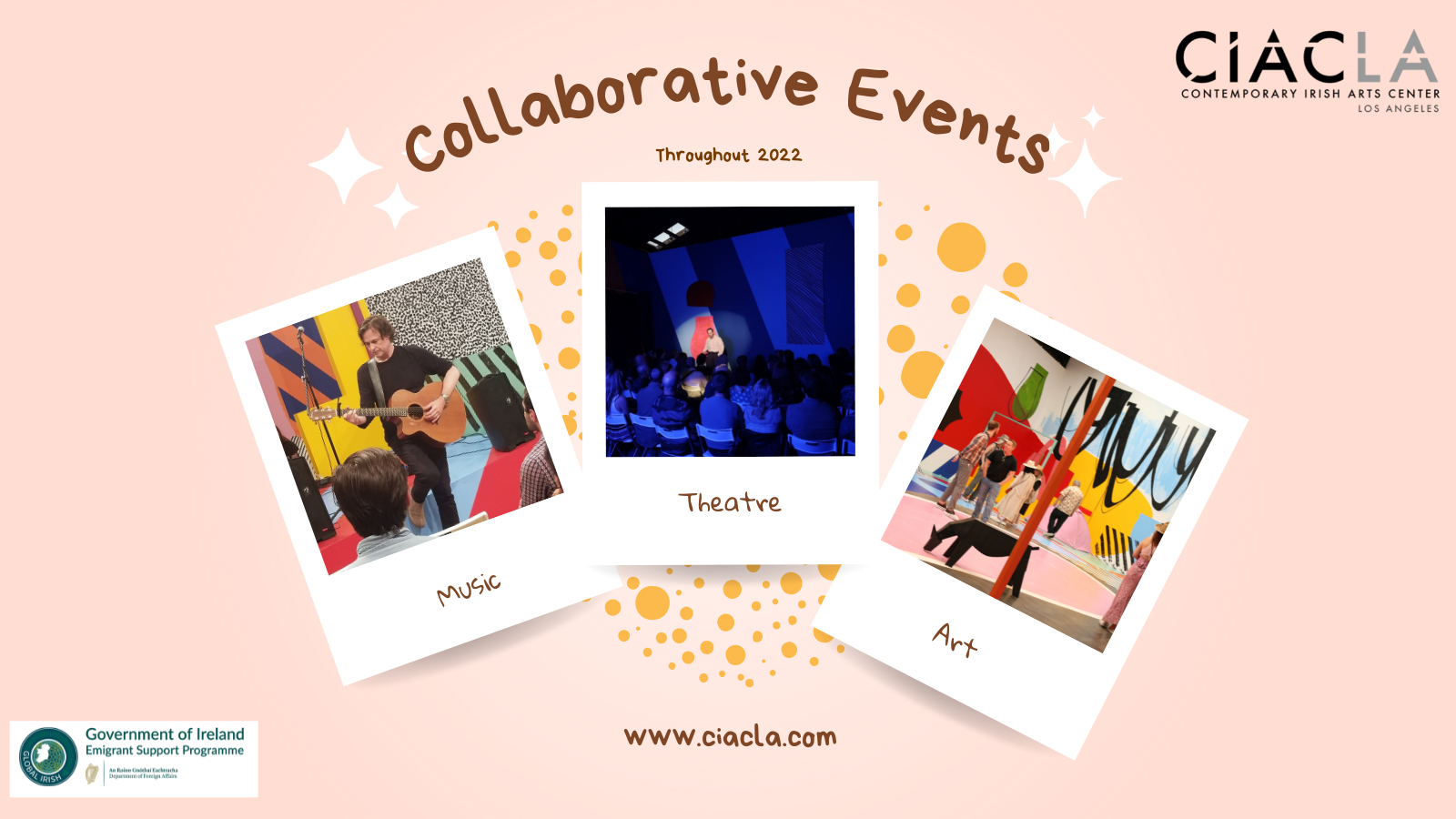 Collaborative Events
Supporting cultural activities
Throughout the year CIACLA will collaborate with a collection of partner artists and organisations who will be showcasing contemporary Irish arts programming in Los Angeles during 2022.
We collaborate with partners seeking to devise new events in partnership with us and support them through our creative platforms. We also support Local Los Angeles based community groups seeking partners to promote their activities.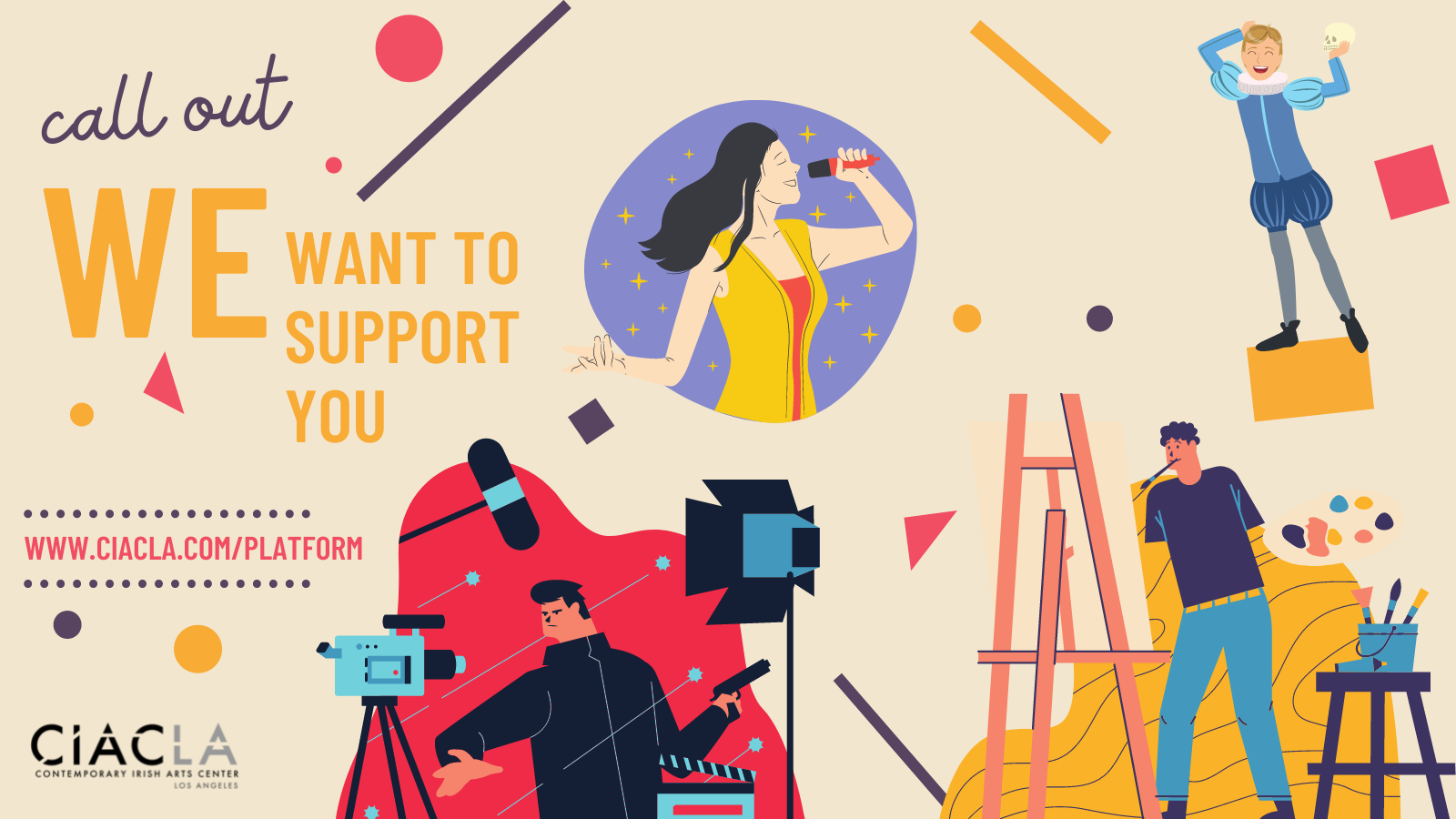 CIACLA is delighted to announce our Creative Support Platform – a call out for applications of support to the Los Angeles community of artists, curators, actors, musicians, filmmakers and all Irish & Irish American creatives working in LA or California.
TIME TO COLLABORATE