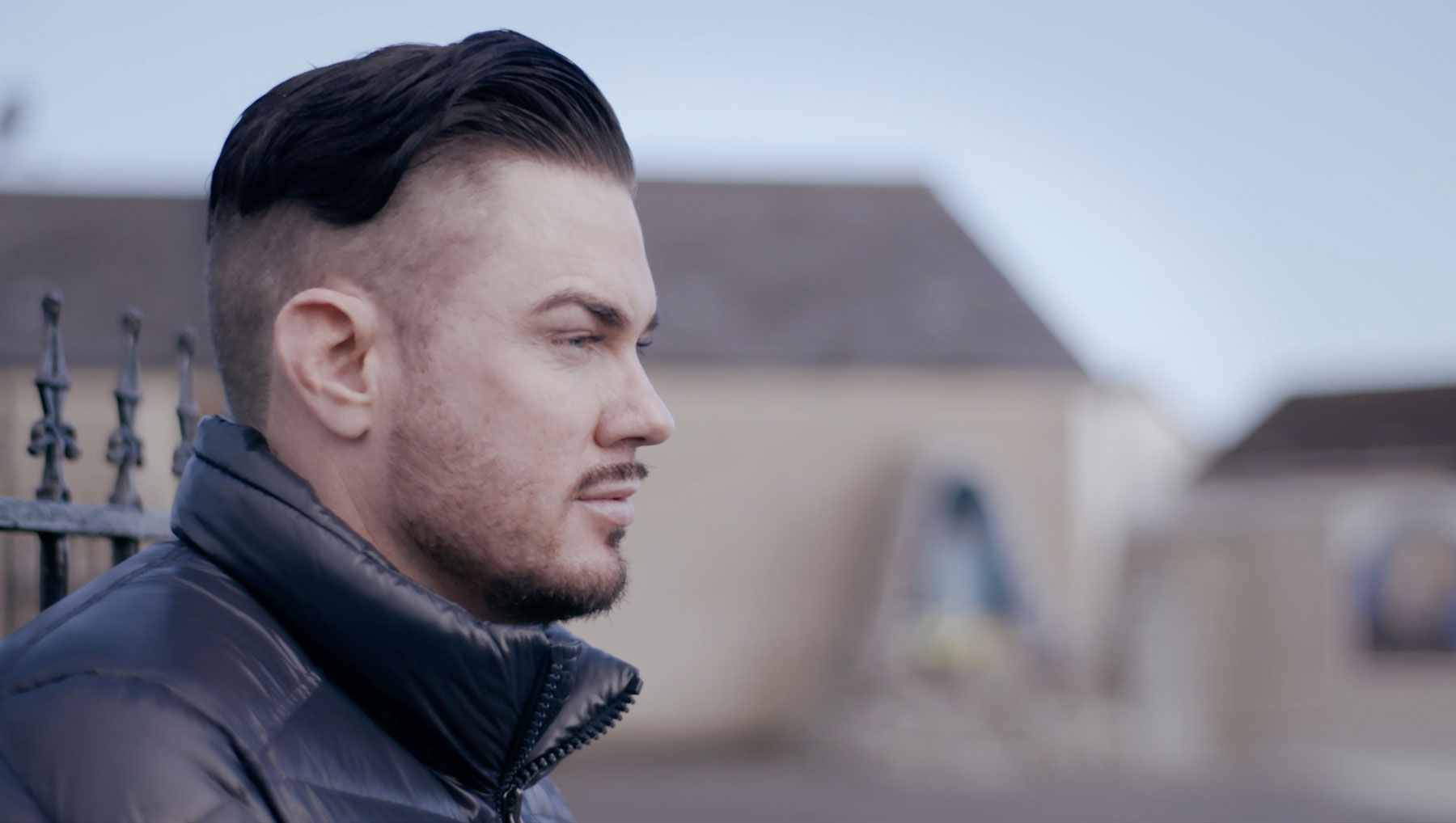 Summary:
As a young man from the Travelling community, Johnny Maughan always felt different. Growing up all around Ireland and the UK he experienced discrimination wherever he went – in every new school, in every town he was isolated and called names – a knacker, a pikey, a gypsy – and so he learned to stick with his own. But as Johnny got older, he began feeling different even within his own community and he started to realise he was gay.
This reflective film captures Johnny's personal journey to acceptance – from his family, his friends, his community, as well as from himself. Johnny brings us through these difficult points in his life, his hopes and his fears, until he eventually comes to terms with himself and his sexuality, and, when he least expected it, finds love and happiness. 
Runtime: 8 minutes
Director/Editor: Hugh Rodgers - Producers: Anna Rodgers and Zlata Filipovic 
Director of Photography: Eleanor Bowman
Sound Design/ReRecording Mixer: Paul Finan
Colourist: Michael Higgins
Composer: Hugh Rodgers
Production Company: Invisible Thread Films
Made with support of Pavee Point Traveller and Roma Centre and Community Foundation for Ireland 
Awards / Screenings:
Galway Film Fleadh 2018 (Special Mention); GAZE 2018; IFI Documentary Film Festival 2018; Waterford Film Festival 2018; Dingle Film Festival; Fastnet Film Festival; Newport Beach Film Festival; Side by Side Festival St Petersburg Russia; Sydney Irish Film Festival; London Irish Centre; Chicago Irish Centre; Leeds International Film Festival
Support Us
CIACLA is a registered 501(c)(3) non-profit arts organisation in California, that promotes Contemporary Irish Culture and supports local diverse communities. Please consider making a tax deductible donation to support our artists and program.