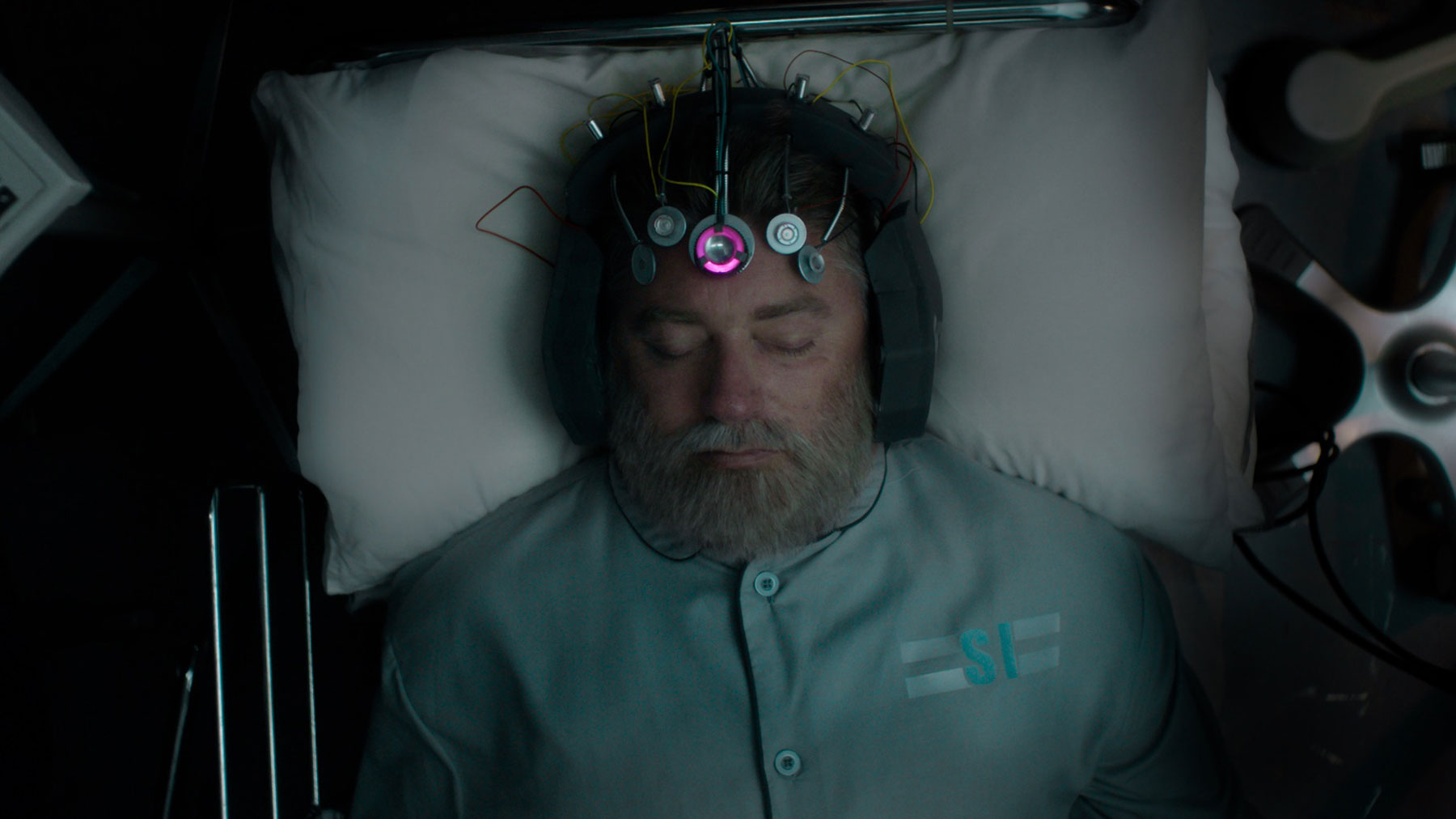 Summary:
A man living in an idyllic simulated world is forced to return to a life he sought desperately to escape.
Runtime: 11 minutes
Director: Sophia Tamburrini, Producer: Jessie Fisk, Writers: Joanne Heffernan and Sophia Tamburrini,
Lead Cast: Pat Shortt and Hannah Mamalis
About the Director:
Sophia Tamburrini is an award-winning writer/director with a penchant for predominantly visual storytelling. Her work consists of character-driven stories with heightened genre elements that explore themes of identity, loss and memory. She has received funding for her short films from both the Arts Council and Screen Ireland and is currently in development with her first feature film.
Production Company Biography
Feline Films is a Dublin based production company run by Jessie Fisk and Nathalie Biancheri. In just over two years, Feline has produced an impressive amount of content focusing on diversity in subject matter and talent. It's first feature documentary 'I Was Here' - a collaboration between Polish director Ola Jankowska and Nathalie Biancheri, made with a budget of only 12,000 euros - premiered at CPH:DOX 2019, and went on to screen at festivals and institutions around the world such as the ICA in London. In 2019 Feline Films produced its first feature film, Shadows, an Irish Italian co-production with Ascent Film. The company's first fiction feature as lead producer, Wolf, directed by Nathalie Biancheri and starring George MacKay and Lily-Rose Depp, is currently in post production. The film is being sold internationally by Bankside and distributed Worldwide by Focus Features. Feline is also developing Mark Noonan's second film This is the Country which has participated in Cinemart IFFR, the Nipkow Program and was winner of the Grand Jury prize at the Jerusalem Sam Spiegel Film Lab. Feline was recently awarded Screen Ireland slate funding.
Producer Biography
Jessie has been producing creative documentaries and auteur-driven films for five years. Her first narrative feature as lead producer, Song of Granite, premiered at SXSW to great acclaim, was released in the US by Oscilloscope and was chosen as Ireland's submission for the foreign language category of the 2018 Academy Awards. Jessie has also produced a number of feature length documentaries including Tom Burke's Losing Alaska which premiered at IDFA 2018 and Inside Apollo House alongside Jim Sheridan for Virgin Media. Jessie is an alumnus of the Rotterdam Producers Lab, was selected as an MIP 2020 producer to watch, and was selected to take part in this years ACE Producers Network.
Screened at Cork Film Festival Premiere 2019
Support Us
CIACLA is a registered 501(c)(3) non-profit arts organisation in California, that promotes Contemporary Irish Culture and supports local diverse communities. Please consider making a tax deductible donation to support our artists and program.