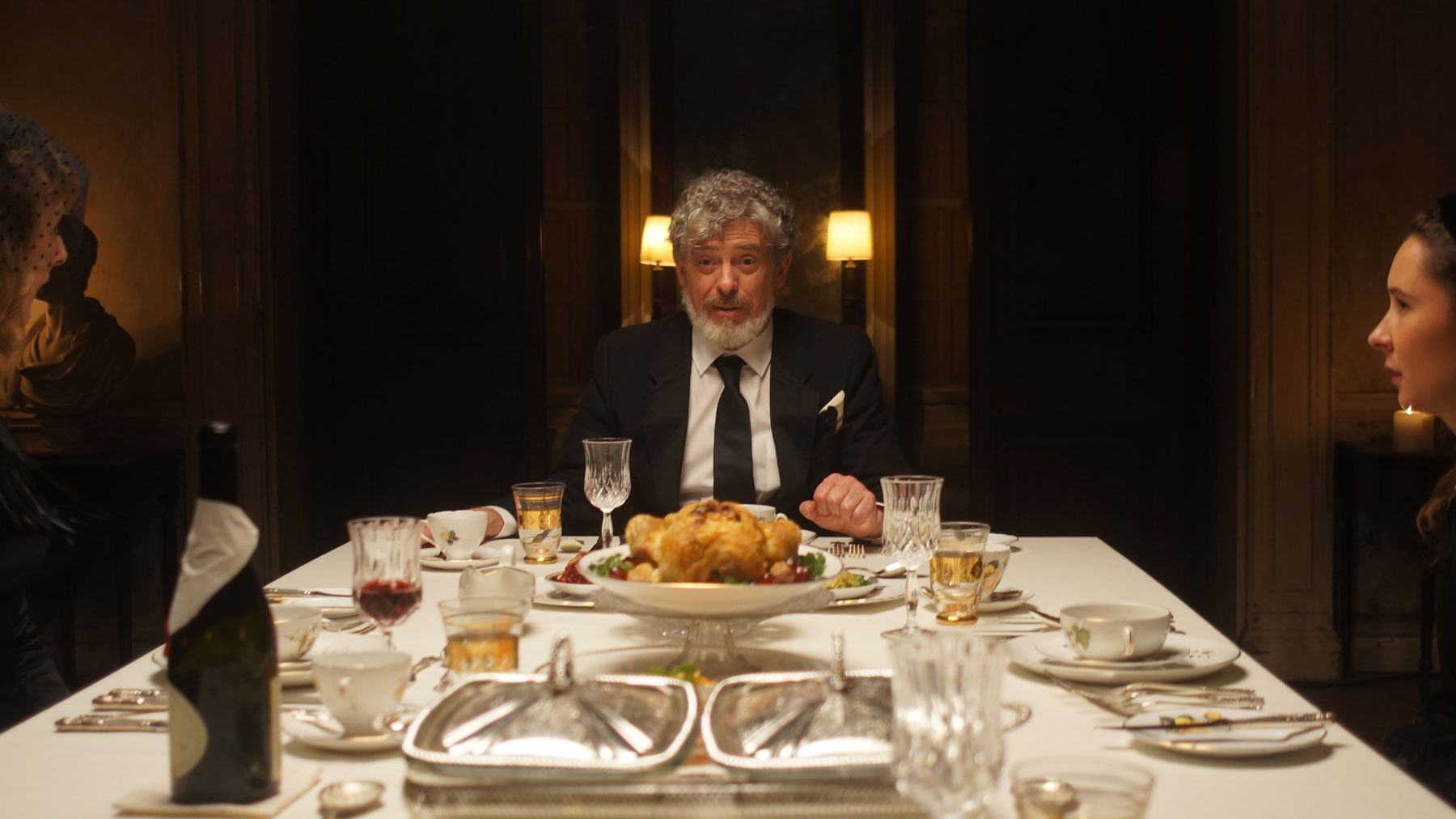 Summary: A family sit down to dinner after the tragic death of someone they hold very close to their hearts. What starts off as a sweet act of remembrance soon reveals something much more sinister lying beneath the surface. This dinner is a chance for letting go, a chance to say goodbye and a chance to be forgiven. Although as they learn over the course of the meal some things are much harder to swallow.
Runtime: 11 minutes
About the filmmaker:
Kate Haley is a writer/director based in Dublin, originally from Co. Donegal. Her film credits include, writing and directing the short films Risk (2017), A Park Bench (2017) and more recently A Death in the Family (2020) which was shortlisted for Screen Ireland's Short Film Programme. In 2019 she directed David Donovan's play Monastic which had a sold out run in the Dublin International Gay Theatre Festival. Her shorts have screened in Donegal, Galway, Dublin, Kerry, London and Toronto film festivals. Kate is currently completing a M.Phil in Screenwriting at Trinity College Dublin.
Cast:
Andrew Bennett as Pete |  Clara Simpson as Carol |  Ella Maria Carmen as Sarah | Fionntán Larney as Darren
Crew:
Written & Directed by Kate Haley

Produced by Robert O'Meara

Director of Photography: Eilís Doherty

Production Designer & Costume: Ellen Kirk

Composer & Sound Mix: Damien Walsh

Editor: Michael Mrotzek

1st AD: Joy McKeon

Design Assistant: Rachel Rogers

1st AC: Alba Fernandez

2nd AC: Aoife Flynn Fallon

Grip: Ronan Nissenbaum

Gaffer: Andrej Pacher

Sound: Kevin Moore

Hair/Makeup: Debbie McKibbin

Colour Grade: Design for Life
---
Screenings, Nominations & Awards:
Best Short Film (IRL) - Disappear Here Film Festival 2020.
Official Selection - Disappear Here Film Festival 2020
Official Selection - Kerry International Film Festival 2020
Official Selection - Phoenix Monthly Short Film Festival 2020
Official Selection - The Richard Harris International Film Festival 2020
Support Us
CIACLA is a registered 501(c)(3) non-profit arts organisation in California, that promotes Contemporary Irish Culture and supports local diverse communities. Please consider making a tax deductible donation to support our artists and program.