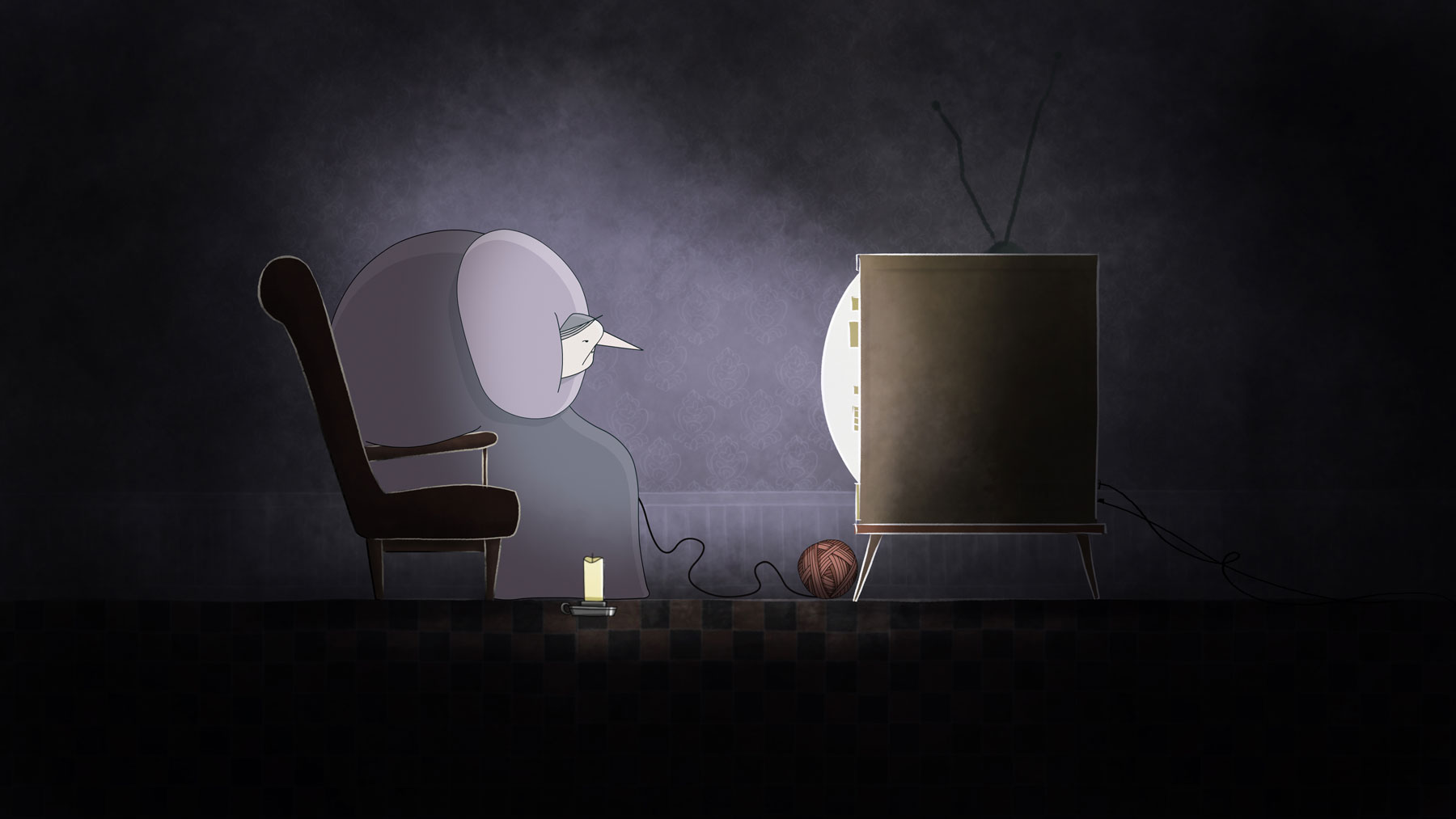 Summary:
Inspired by memories lived by the director's father, The Wiremen tells the story of a young child growing up in the 1960s Ireland, during the height of the ESB's rural electrification scheme. The introduction of new technology; from fuse boxes to TVs to electric farming equipment seemed like magic to both old and young, with superstitious elders largely distrusting what would become known as 'the Light'.
In 'The Wiremen', to a young child like Rosie, the magic of the Light can be the result of only one thing; Faeries, though when she begins to pay too much attention to the strange, new Light box in her home Rosie's Granny must weave a tale of warning; that mysterious creatures known as the Wiremen will come for Rosie if she continues to interfere. Rosie has a decision to make; does she heed her Granny's word, or does she try and catch a Faerie.
Runtime: 10 minutes
Cast: Ruth McCabe as Granny, Barry Ward as Bren, Alicia Weir as Rosie and with original audio of Gay Byrne from the Late Late Show, 1960.
Crew: Director - Jessica Patterson | Writer - Paul Cahill | Producers - Richard Gordon & Dave Minogue. |
Produced in Association with Jam Media and Screen Ireland.
Awards / Screenings
Winner - Best Short Animation, Irish Film Festa 2020
Winner - Best Animated Short, Irish Animation Awards 2019
Winner - Best Irish Short, Dublin Animation Film Festival, 2019
Winner - Best Irish Animated Short, China-Ireland International Film Fest. 2019
Winner - James Horgan Award for Best Animation, Galway Film Festival 2018 (Qualifying The Wiremen for 2019 Academy Awards)
Finalist - Best Film, Fastnet Film Festival 2019
About the filmmakers
Jess Patterson is a Director and Animator from Dublin, working in Belfast, Northern Ireland with Jam Media on shows including Amazon's 'Jessy and Nessy' and Nickelodeon's 'Becca's Bunch'. Since completing the Wiremen in 2018 Jess has gone on to create and direct 'The Voyage' with Christy Moore for RTÉ Does Comic Relief 2020 and most recently the festive 'Mistletoe and Stubbs' for RTÉ Jr.  After graduating with distinction at the MA Screenwriting programme at Edinburgh Napier University, writer Paul Cahill has worked on a number of projects for both film and television including the Red Rock Writers Academy and Estonian crime series 'The Deep'. His most recent short film 'White Horse' has been longlisted for the 93rd Academy Awards (2021)
Dave Minogue is a Producer and Filmmaker with PIO Media. A well known presence in the Irish film scene, his recent feature film Poster Boys (2020), written and directed by Dave himself, enjoyed a popular first release and can be found touring the festival circuit both at home in Ireland and internationally.
Richard Gordon is the managing director of Jam Media Belfast and has also produced a number of high profile TV shows for children's animation including Becca's Bunch for Nickelodeon, 'Aha! Island' for WGBH and 'Jessy and Nessy' for Amazon.
Support Us
CIACLA is a registered 501(c)(3) non-profit arts organisation in California, that promotes Contemporary Irish Culture and supports local diverse communities. Please consider making a tax deductible donation to support our artists and program.