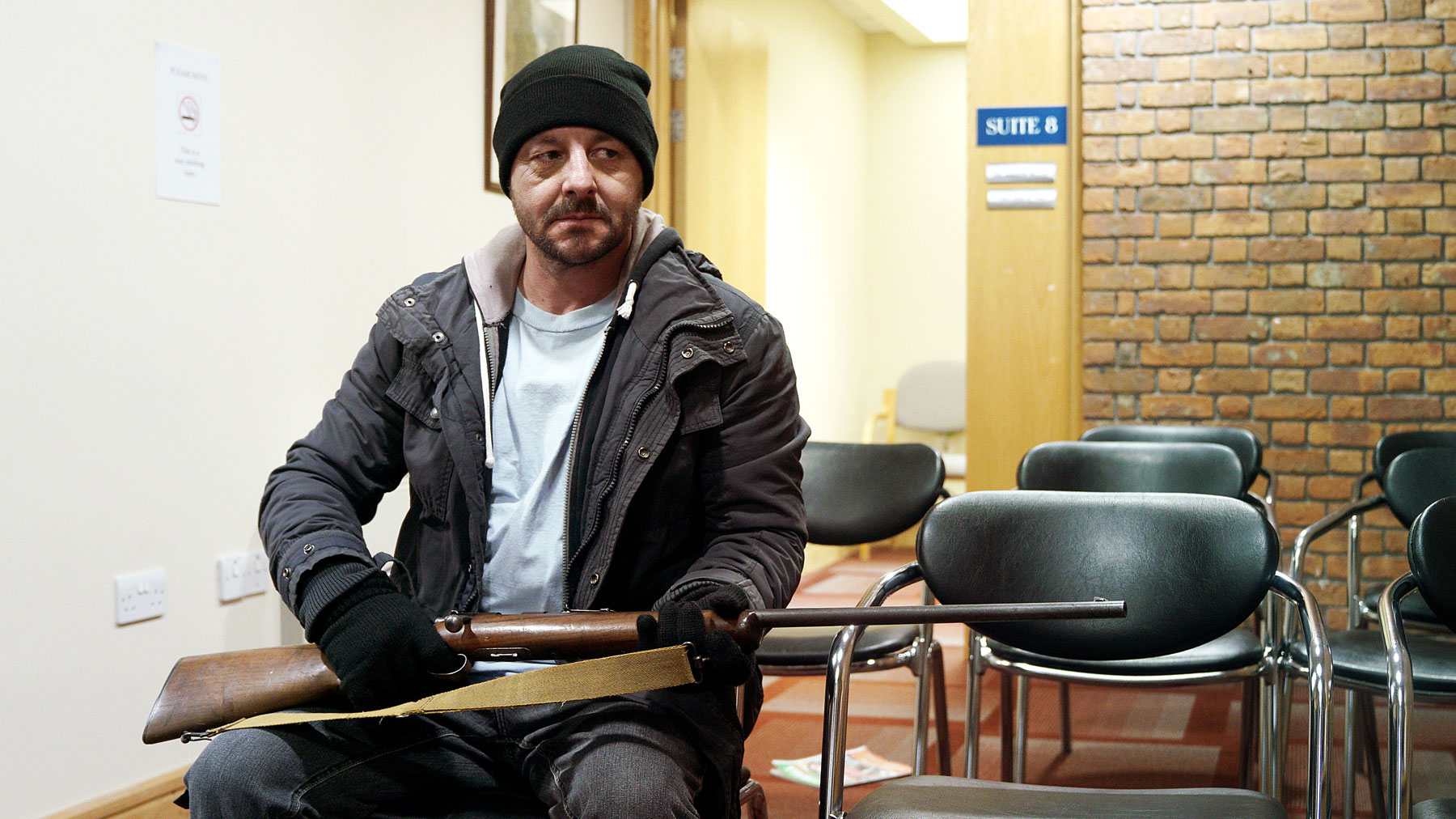 Summary:
Andrew Rynne was the first doctor to perform a vasectomy in Ireland, he estimates he's performed over 35,000 of them now. This is a distinction that did not come without controversy in the extremely Catholic Ireland of the seventies and eighties, but Rynne persevered in the face of opposition from the church. In the eighties, he challenged the restrictive laws on contraceptives by selling condoms without a prescription. He got his day in court and forced the government to change policy. In 1990, Rynne was about to perform a vasectomy on a patient, when a gunman came in and shot him. After surviving this attempt on his life, Rynne would later meet with his assailant and forgive him.
Runtime: 11 minutes
About the filmmaker:
Writer & Director: Paul Webster 
Producer: Ronan Cassidy
Cinematographer: Patrick Jordan
Editor: Cashell Horgan
Composer: David Geraghty
Carbonated Comet Productions is a Limerick/Dublin based, award winning production company that creates film and television content. Facebook | Twitter | Instagram 
Awards / Screenings
Best Short Audience Choice Award- Dingle International Film Festival 2019
Best in Festival Short Film- Hudson NY Shorts 2019
Best Irish Film & Best non-fiction- Still Voices Film Festival 2019
Best Documentary- Louth Film Festival
Best Short Film- Bleeding Pig Cultural Festival 2019
Audience Award- IFI Stranger than Fiction Documentary Film Festival 2019
Best Documentary- Disappear Here Film Festival 2019
Jim Cullen Human Rights Award - Respect Human Rights Film Festival 2019
Best Irish Short - OFFline Film Festival 2019
Best Documentary - Clones Film Festival 2019
Best Documentary - Richard Harris International Film Festival 2019
Best Short Film- Waterford Film Festival 2019
Best of Fest Short Documentary- South Texas Underground Film Festival 2020
Audience Award- Chicago Irish Film Festival 2020
Nominated for best short film- Irish Film and Television awards 2020
Support Us
CIACLA is a registered 501(c)(3) non-profit arts organisation in California, that promotes Contemporary Irish Culture and supports local diverse communities. Please consider making a tax deductible donation to support our artists and program.