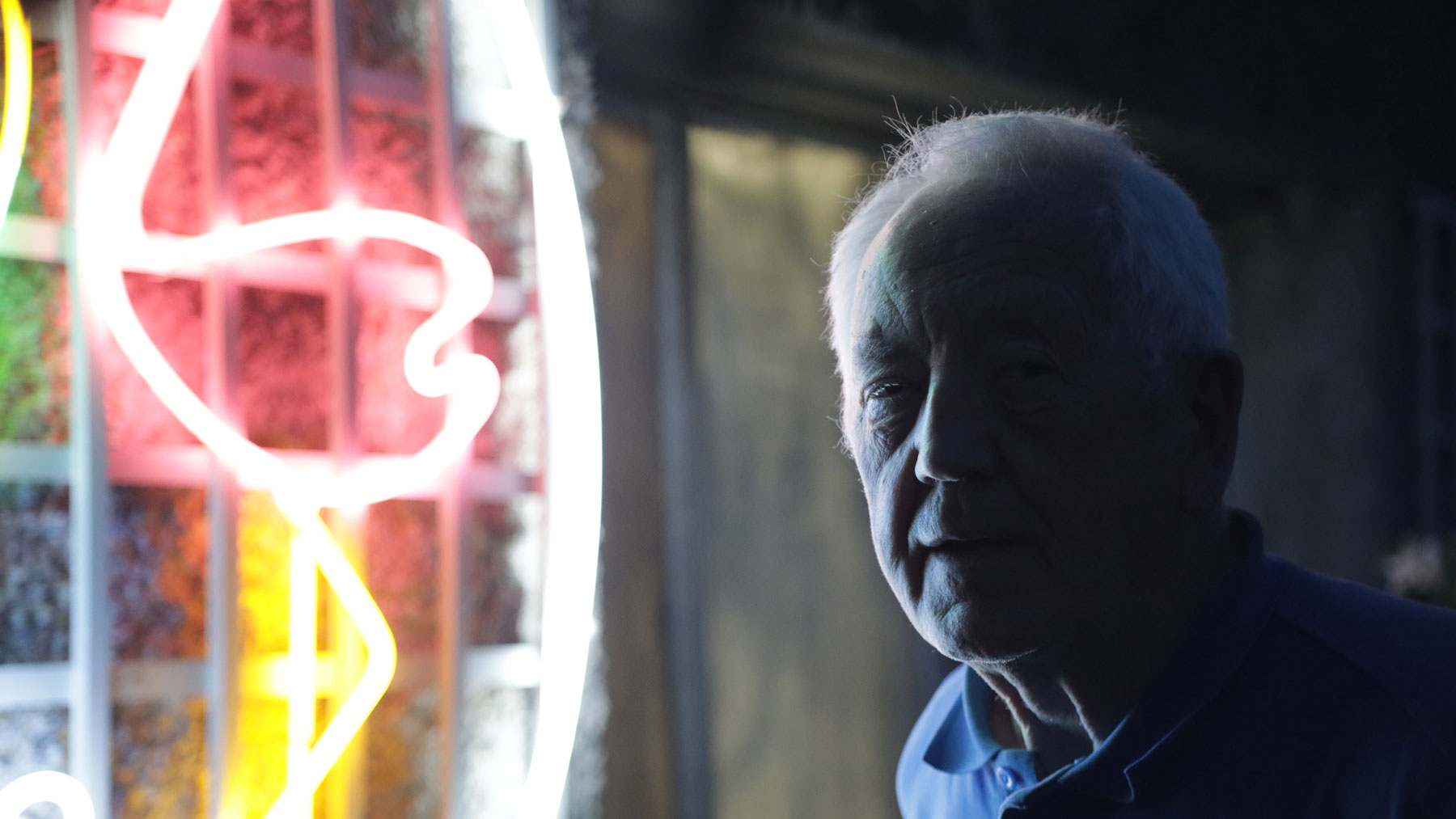 Summary:
Since the beginning of the neon industry in Ireland in the 1930s, the community has been incredibly closed and tight knit. There is no formal training, with only 5 glass benders in the country today. Eighty year old Paddy is the oldest and most experienced of the allumni, having started his career in the glassblowing industry at the age of 16. From his workshop, Paddy guides us through the process of making these coveted signs as he reflects on the highs and lows of his career and reveals his thoughts on the industries uncertain future.
Runtime: 8 minutes
Directed by: Suzie Keegan - Follow on Facebook 
About the filmmakers:
Suzie Keegan is a Dublin based director, this is her debut film.
Peter Murnaghan is a Dublin based producer with many years experience.
Cast & Crew:
Featuring:  Paddy Dignam | Director: Suzie Keegan  | Writer: Suzie Keegan | Producer: Peter Murnaghan | Photography: JJ Rolfe | Editor: Eoin McDonagh | Composer: Denis Chlossey | Sound Design: Brendan Rehill
Screenings, Nominations & Awards:
Cork Film Festival Debut, Cork, Dingle, Fastnet, Baton Rouge, Newport Beach, Richard Harris and Underground Film Festival, Independent Film Festival, Belgium Irish International film festival, San Francisco Irish Film Festival and Sonoma International Film Festival
Support Us
CIACLA is a registered 501(c)(3) non-profit arts organisation in California, that promotes Contemporary Irish Culture and supports local diverse communities. Please consider making a tax deductible donation to support our artists and program.