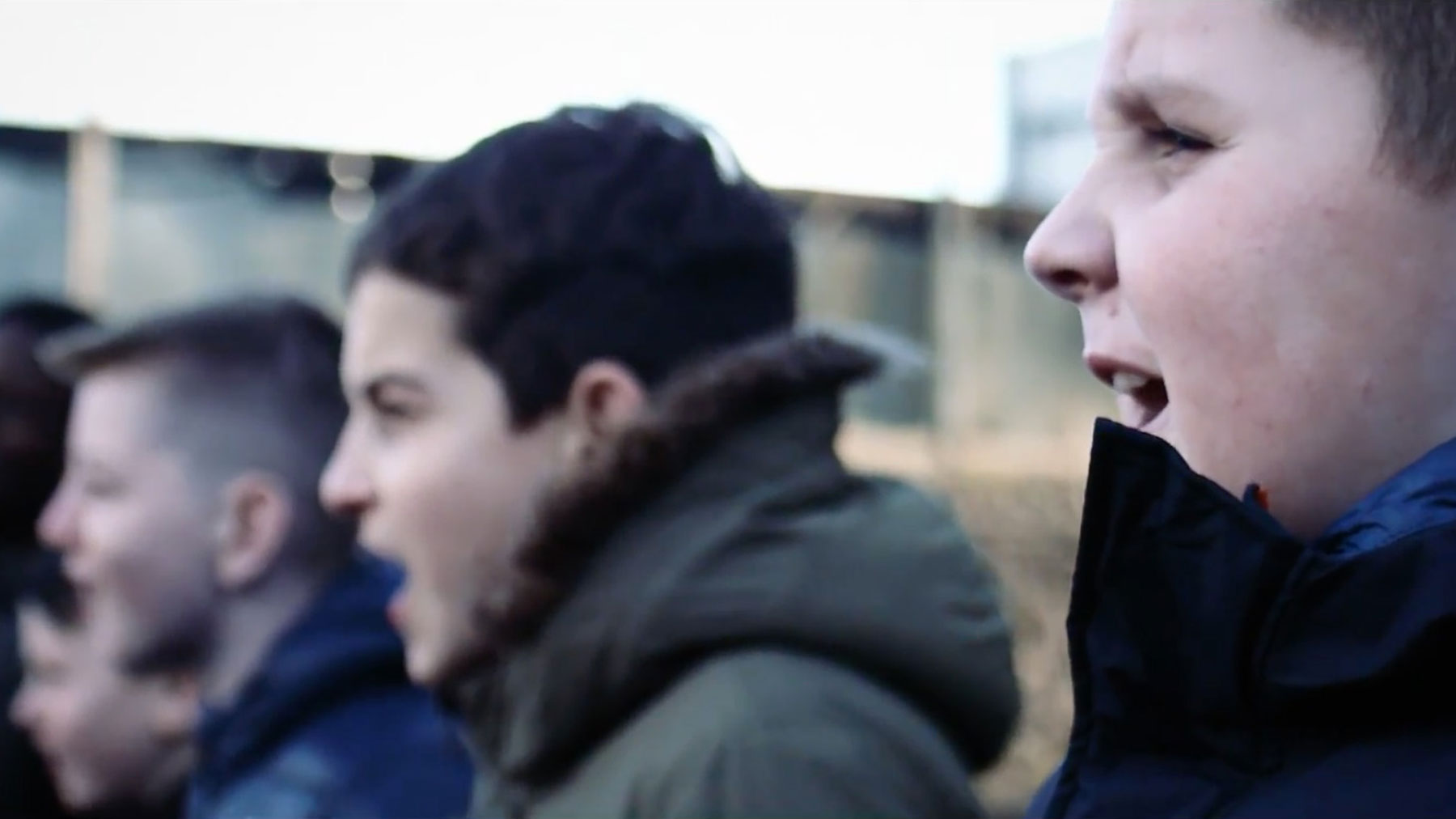 Summary:
"͞The First was a Boy" was produced by The Ark as part of the first-ever Ark Intergenerational Film Project. Written and directed by Shaun Dunne, the film is based closely on a series of interviews with members of the Ringsend Community in Dublin, ranging in age from 9 - 70. 
This experimental documentary explores the relationship between grandparents and grandchildren, grief and ageing and is set amongst the fast-changing Ringsend landscape. A place where social issues prevail alongside rapid gentrification and conglomerate intrusion.
Runtime: 12 minutes
Awards / Screenings
The piece made its festival debut at Dublin International Film Festival where it was awarded the Judges Special Mention for Irish Short. The film was shot and edited by Luca Truffarellia and features sound design from Federico Ortica.
Screened at Cork International Film Festival, 2019. (Honourable Mention for Grand Prix Documentary Prize.) Dublin International Film Festival, 2019. (Special Mention for Irish Short Film.) RTE (2020).
About the filmmaker
Shaun is a Dublin based theatre and film artist. So far in 2020, Shaun has presented Restoration in the Space Upstairs at Project Arts Centre. Directed by Darren Thornton, the work has hopes to tour across 2021. In recent months, he has collaborated with the Abbey Theatre for Dear Ireland and with the Bush Theatre in London for their Monday Monologues series. "Beds" was directed by Lynette Linton and stars Paddy Gibson. 
In 2019, Shaun premiered his first short film, "The First was a Boy" at Dublin International Film Festival. Here, it was awarded the Judge's Special Mention for Irish Short. It later screened at Cork Film Festival where it received the Honorable Mention for The Grand Prix Documentary Short Award. In 2020, Shaun returned to DIFF with his second short film, "Iarscoláire (Past Pupil). This film was awarded The Audience Choice Award for Short Film and later screened at the Galway Film Fleadh.
Other film work in 2020 included "Dúirt Tú (you said)" with Zoe Ní Riordain (One Two One Two) for Project Arts Centre's Future Forecast series (Best Director Cork International Film Festival, 2020). Previous theatre projects include the multi-award-winning "Death of the Tradesmen", "Advocacy", "Making a Mark" and "Rapids". 
In 2021, Shaun will develop new theatre work with Talking Shop Ensemble and he will also premiere an Irish language adaptation of Carmen at the Abbey Theatre with One Two One Two.
In film, he is currently developing a feature-length adaptation of his theatre project Rapids, in collaboration with Invisible Thread Films and Robbie Lawlor.  Shaun is currently resident at the Ark and Project Arts Centre. He is the Arts Council's Next Generation Film Artist for 2020.
Support Us
CIACLA is a registered 501(c)(3) non-profit arts organisation in California, that promotes Contemporary Irish Culture and supports local diverse communities. Please consider making a tax deductible donation to support our artists and program.