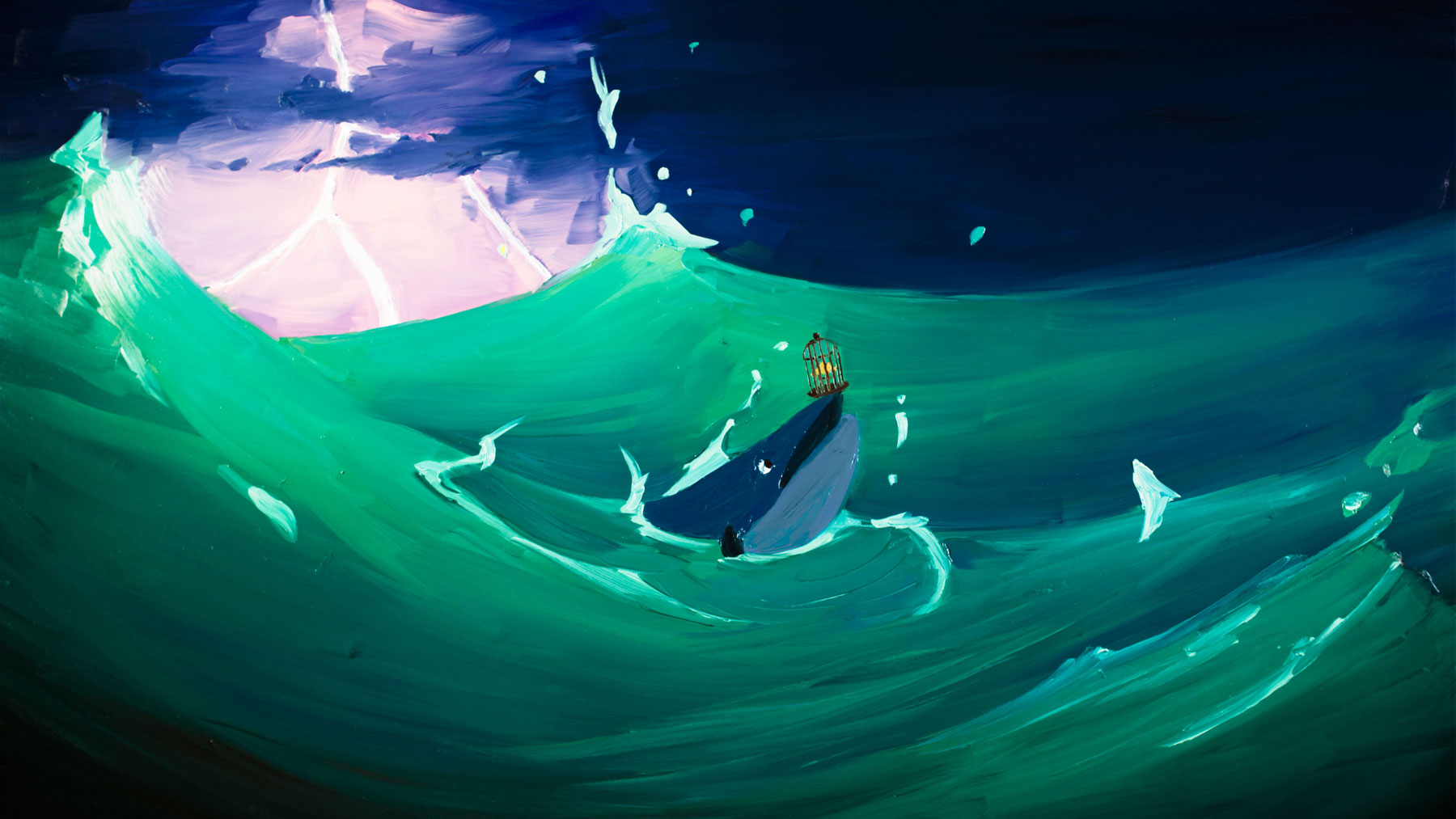 Summary:
The Bird and the Whale is a story about a little whale struggling to find his voice. After straying too far from his family to explore a shipwreck, he discovers its sole survivor, a caged songbird. Together they struggle to survive lost at sea.
Runtime: 7 minutes
Crew: Carol Freeman | Producer: Jonathan Clarke | Composer: Chris McLoughlin
About the filmmaker
Carol is a co-founder of indie stop motion studio Paper Panther. Based in Dublin Ireland, she works in a broad range of experimental techniques from hand painted work to classic stop-motion puppets. Her debut short film The Bird & the Whale has been celebrated at festivals worldwide winning 50 awards to date. 
Awards / Screenings
Cannes Young Director Award, 2018 Animation Block Party, Best Kids, The Bird & the Whale, Fantoche International Animation Film Festival, Switzerland, 2019 Bst Aenimation for Children, The Bird and the Whale, Anima Brussels, Belgium, 2020. Best Animated Short, Boulder International Film Festival, USA, 2020
Support Us
CIACLA is a registered 501(c)(3) non-profit arts organisation in California, that promotes Contemporary Irish Culture and supports local diverse communities. Please consider making a tax deductible donation to support our artists and program.