CIACLA Sessions {ii}
July 28, 2019 @ 1:00 pm

-

3:00 pm

Free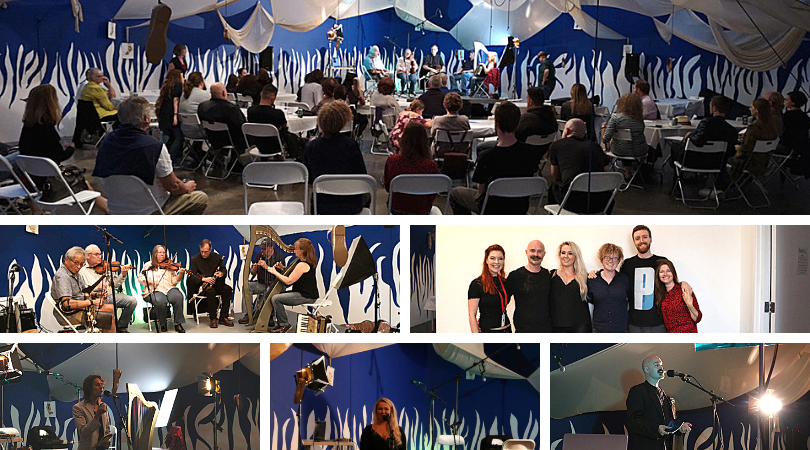 A monthly series of informal social gatherings that offers a platform for performance in all styles and mediums!
* Free Admission or Donation Welcome – See Tickets Below.
CIACLA Sessions are a monthly series of informal social gatherings that offers a platform for performance (in all styles and mediums), from storytelling and music, to dance, theatre and literature. CIACLA are inclusive events to bring people together to socialize and celebrate a unique part of Irish culture. An event to showcase local talent and engage with people from all nationalities, everyone is invited to participate and/or observe. All genres and styles are welcome. Everyone has something to contribute. CIACLA Sessions are organized by Sinéad Finnerty-Pyne; CIACLA's Community Engagement Officer.
Interested in taking part? Email sinead@ciacla.com
About Sinéad Finnerty-Pyne
Sinéad Finnerty-Pyne is currently the Project Strategist at Lorcan O'Herlihy Architects [LOHA], where she leads the firm's public relations outreach which includes outreach, exhibitions, and publications. In addition, Sinead has over fifteen years of experience in curatorial practice, exhibition production, and studio management at small and midsized institutions throughout the region. She has worked closely with artists and curators to produce a number of public and institutionally housed projects with artists such as Daniel Buren, Richard Jackson, Yoko Ono, Bruce Nauman, Analia Saban, and Barbara T. Smith. Sinéad is the former Gallery Manager/ Assistant Curator at Armory Center for the Arts in Pasadena, CA. She completed studies at University College Dublin, Ireland and received her B.A. in Art History from Loyola Marymount University, Los Angeles. Sinead earned an M.A. in Museum and Curatorial Studies at California State University, Long Beach, where she received the Collage of Art Outstanding Thesis Award for her paper "Outward and Boundless: Painting in the Age of Expansion."
---
Kindly Supported by Culture Ireland and the Government of Ireland: Emigrant Support Programme.