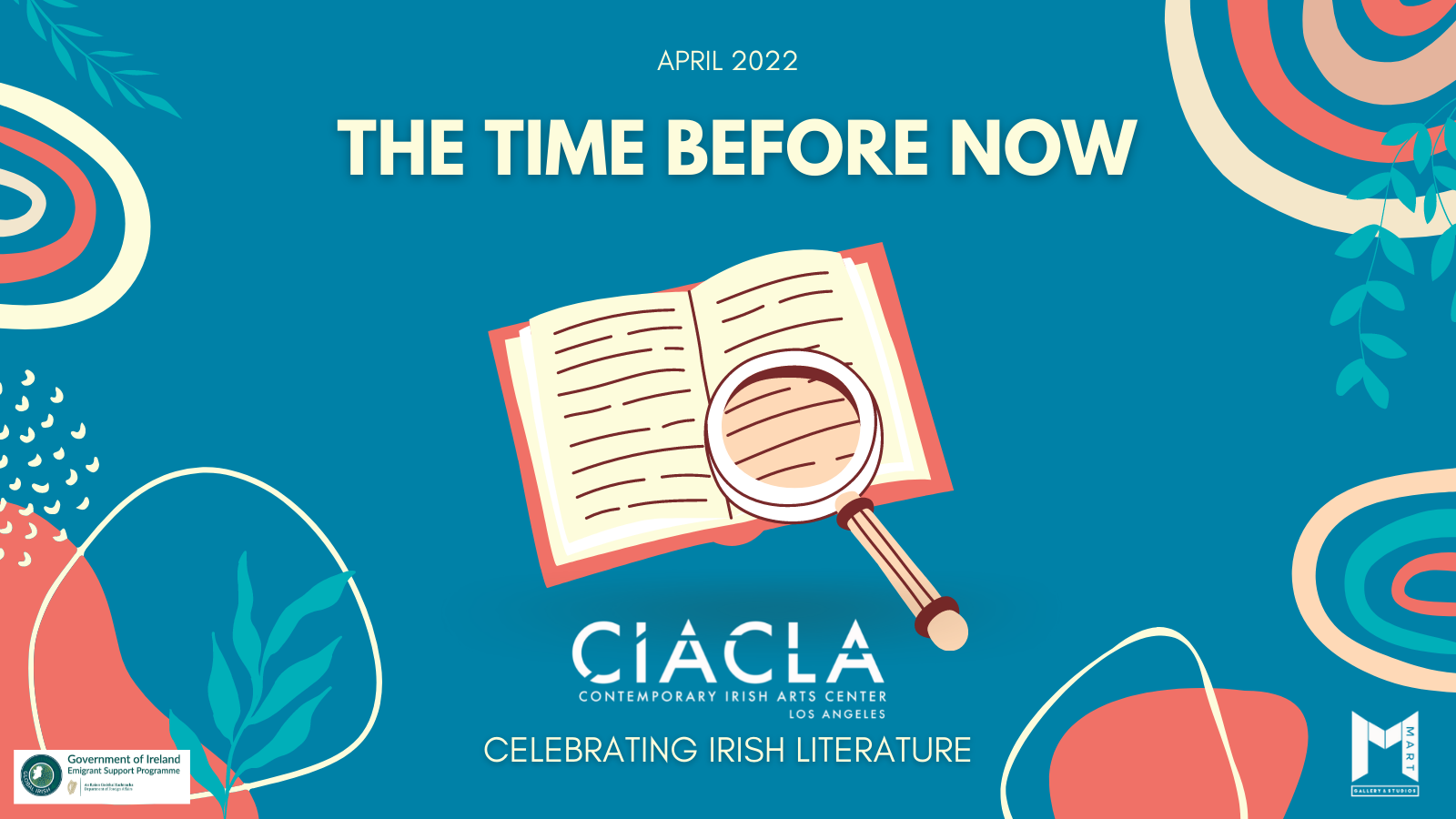 During April 2022 CIACLA will host 'The Time Before Now', a literature event of live readings, poetry film and children's workshop promoting Irish poetry.
The Time Before Now is an in person and online literature event presented by Calypso Editions, MART and CIACLA, focusing on Irish & Irish-American writers whose work deals with memory and childhood.
The event will also include the launch of CIACLA's debut children's book!
Writers from across Ireland and the USA will be invited to submit proposed works to be showcased and performed during a live literature event and also through an online film presenting their work. Reading from new and innovative work, these writers will challenge, expand, and offer ways into our own understanding of memory.
More details coming soon!