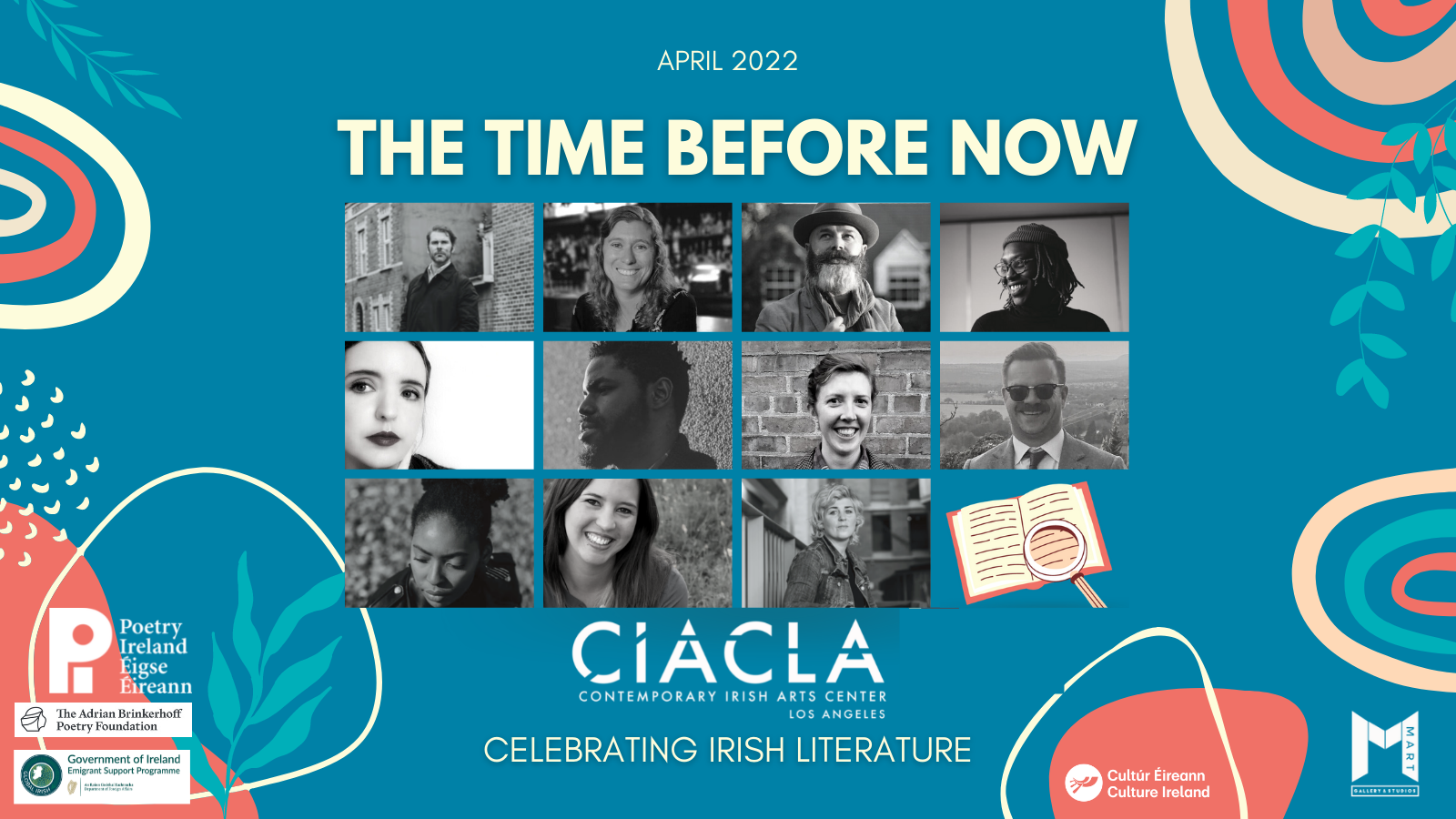 On 14th April as part of CIACLA's Spring Showcase we hosted The Time Before Now a live Poetry Reading and Film Event at Laemmle Monica Film Center.
It focused on Irish & Irish-American writers whose work deals with memory and the past. Featuring readings from new and innovative work, the participating writers will challenge, expand, and offer ways to reconsider our own understanding of memory. Guests of this event received a free copy of a small surprise publication provided by Poetry Ireland.
Time: 6pm  | Date: 14th April 2022 
Location: Laemmle Monica Film Center, 1332 2nd St, Santa Monica, CA 90401
Writers from across Ireland and the USA were invited to submit proposed works to be showcased and performed during a live literature event; featuring live readings by Sheila McMullin, Dean Robertson, Marc-Ivan O'Gorman, Sarah Nevin and Jenny Minniti Shippey and poetry films by Felispeaks, Dagogo Hart, Kayssie K, Erin Schalk, Stephen Sexton and Dawn Watson
Scroll down for biographies on the poets.
This event is ran as part of a CIACLA's Spring Showcase promoting Irish Culture
The Time Before Now is presented by CIACLA - Contemporary Irish Arts Center Los Angeles in partnership with Calypso Editions, Poetry Ireland, Adrian Brinkerhoff Poetry Foundation, MART Gallery & Studios and kindly supported by Government of Ireland Emigrant Support Program and Culture Ireland