I Traveled West: Poets on Place & Belonging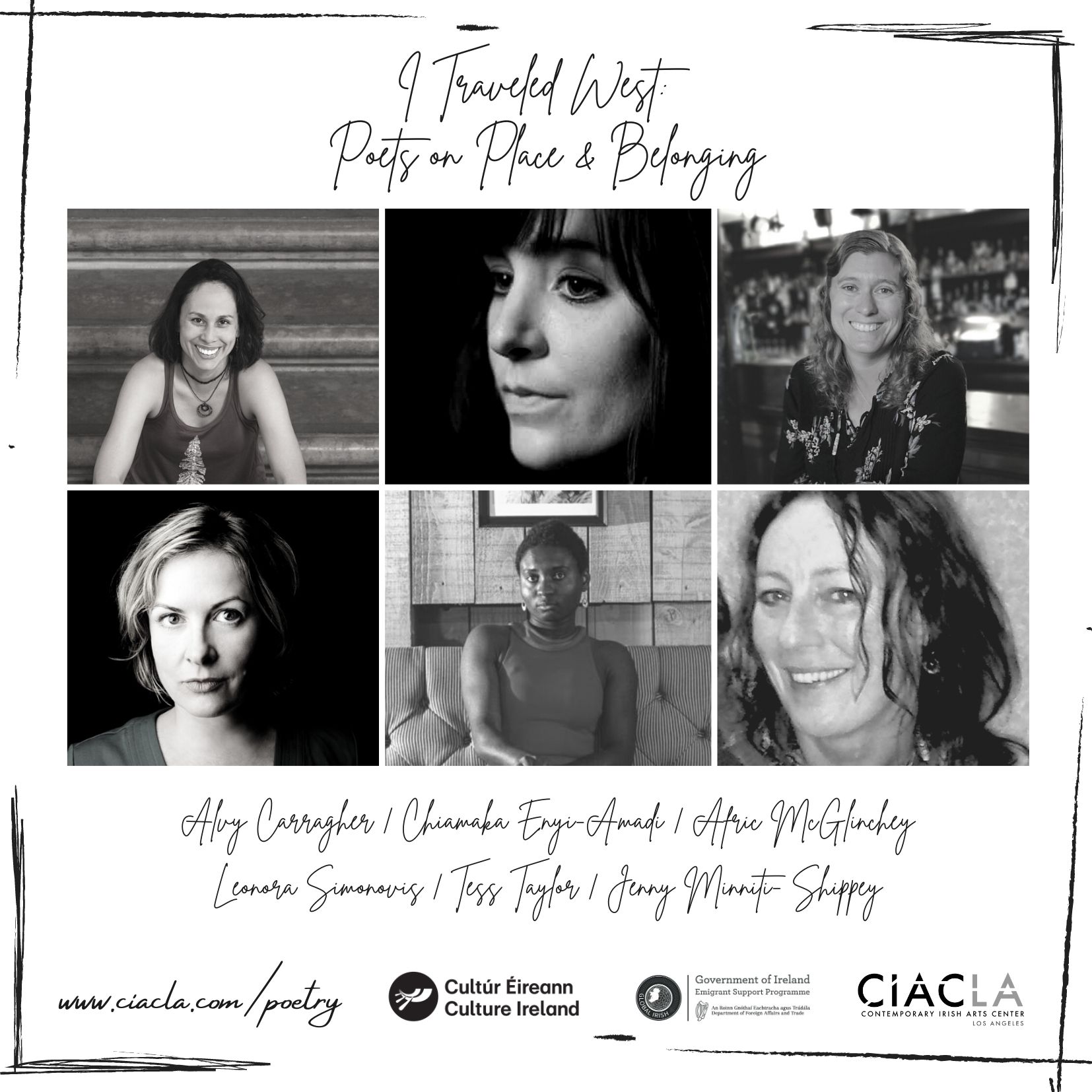 I Traveled West: Poets on Place & Belonging | Poetry Film
Kindly introduced by Orla Keane, Consulate General of Ireland to Los Angeles
I Traveled West: Poets on Place & Belonging is an online poetry film and publication of a limited edition chapbook presented by Calypso Editions and CIACLA, in celebration of USA's National Poetry Month.
Produced by Jenny Minniti- Shippey, an editor at Calypso Editions and author of award-winning After the Tour, I Traveled West brings together five poets to consider questions like: how can we make meaning of a place; how can we understand home as we migrate, emigrate, and immigrate; and how can we make place into an action as well as a location.
CIACLA is proud to feature five internationally-recognized artists: Alvy Carragher, author of Falling in love with broken things and The Men I Keep Under My Bed, both from Salmon Poetry; Chiamaka Enyi-Amadi, co-editor of Writing Home: The "New Irish" Poets, whose work has appeared in, among others, Poetry International and The Irish Times; Afric McGlinchey, a Hennessy-awarded poet and author of The lucky star of hidden things and Ghost of the Fisher Cat; Leonora Simonovis, contributing editor of Drizzle Review and author of the forthcoming Every Mouth a Wound, from Femme Salve Press; and Tess Taylor, author of five collections of poetry, including the highly-praised Work & Days, and most recently, Last West and Rift Zone, which was named a best book of 2020 by The Boston Globe.
Please scroll down for biographies on the poets.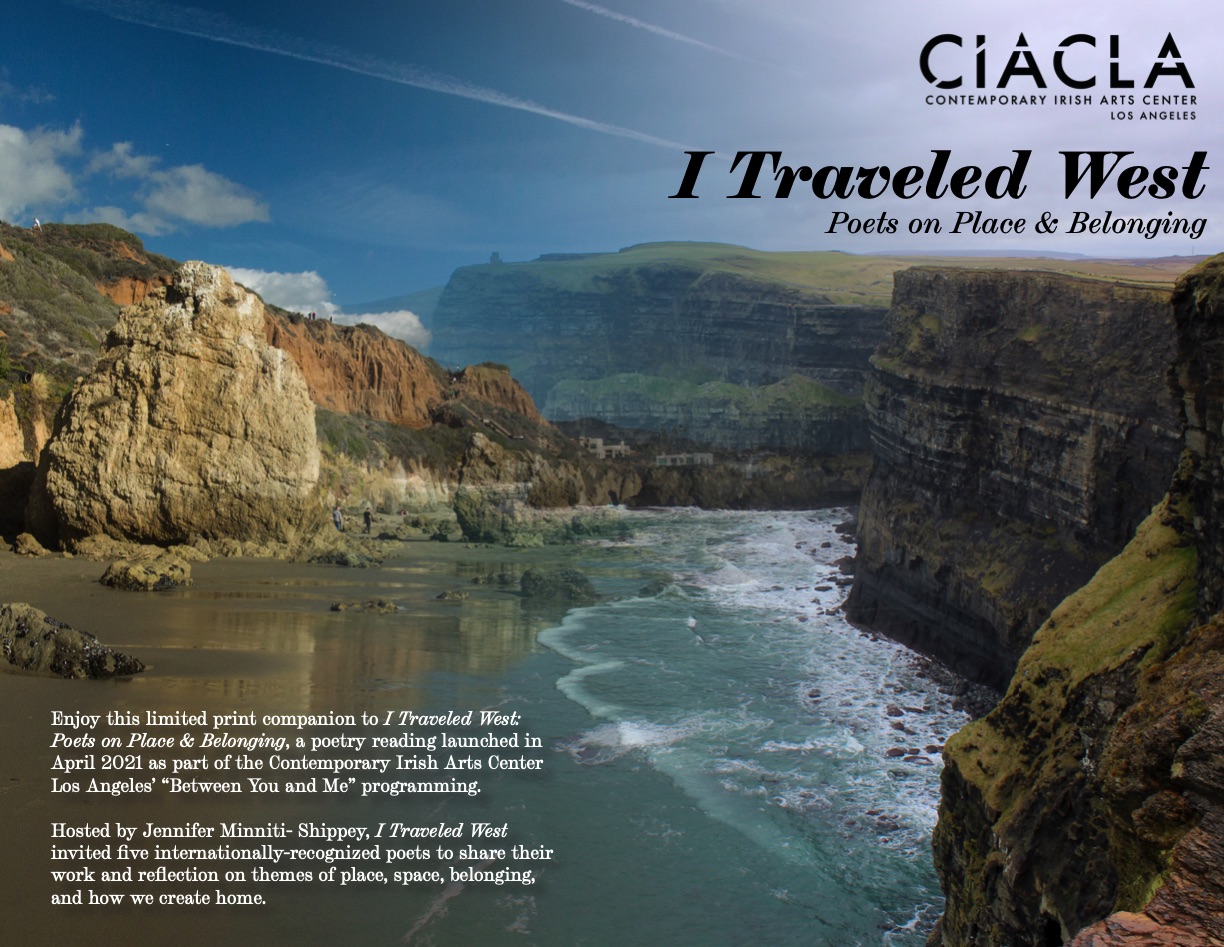 CIACLA is proud to present the companion chapbook for "I Traveled West: Poets on Place & Belonging," a National Poetry Month event. Read poems from the film in this beautiful limited edition publication.
The limited edition is available to order for Free using the below Button -  We are kindly asking for only $2.50 towards shipping.
You do not need a Paypal Account to order, You can pay via Paypal or or Credit Card on the next screen.
About CIACLA:
CIACLA is a non profit 501(c)(3) arts organisation that promotes Contemporary Irish Culture and supports local diverse communities in Los Angeles through a multidisciplinary programme in collaboration with local and international cultural partnerships. CIACLA is focused on developing a creative platform to support and challenge artists as a means of promoting creative innovation and collaborative initiatives in Los Angeles and across the USA. www.ciacla.com 
This activity is running as part of CIACLA's 'Between You and Me' 2020/2021 Program, which has been kindly supported by Culture Ireland, Government of Ireland Emigrant Support Programme and MART Gallery & Studios.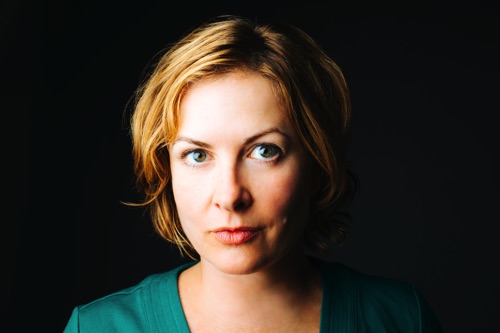 Tess Taylor is the author of five collections of poetry, including The Misremembered World, selected by Eavan Boland for the Poetry Society of America's inaugural chapbook fellowship, and The Forage House, called "stunning" by The San Francisco Chronicle. Work & Days was named one of The New York Times best books of poetry of 2016. In spring 2020 she published two books of poems. Last West was commissioned by the Museum of Modern Art as a part of the Dorothea Lange: Words & Pictures exhibition; Rift Zone, from Red Hen Press, was hailed as "brilliant" in the LA Times and named one of the best books of 2020 by The Boston Globe. She is currently on the faculty of Ashland University's Low-Res MFA Creative Writing Program.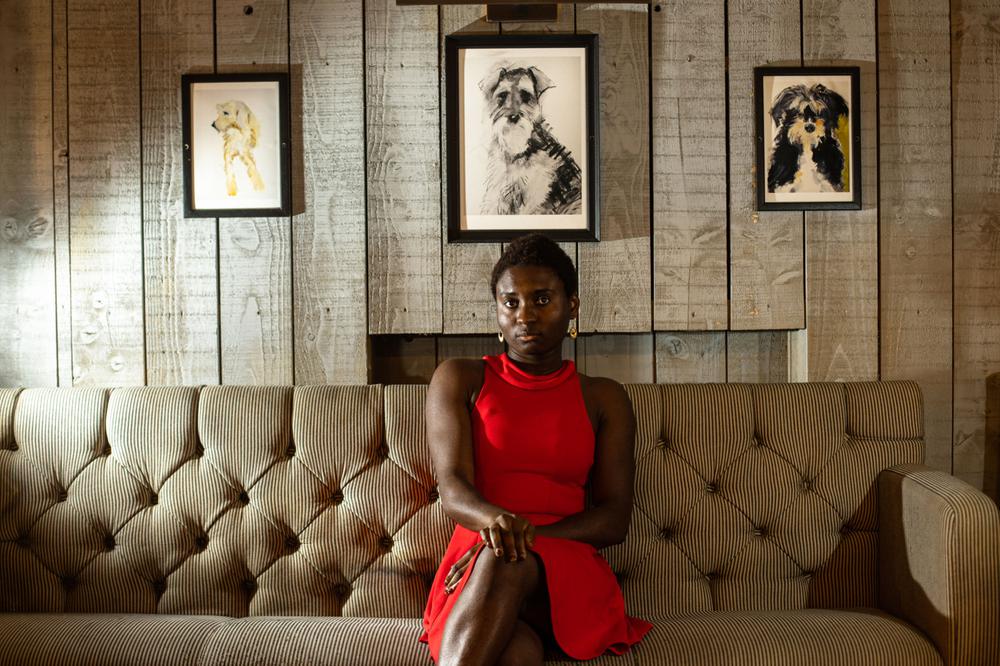 Chiamaka Enyi-Amadi is a poet, columnist, editor and arts facilitator. Her work is published in Poetry International 25, Poetry Ireland Review 127, RTÉ Poetry Programme, IMMA Magazine, Architecture Ireland, The Irish Times, and notedly in The Art of the Glimpse: 100 Irish Short stories anthology edited by Sinéad Gleeson. She is co-editor of Writing Home: The 'New Irish' Poets Anthology (Dedalus Press, 2019).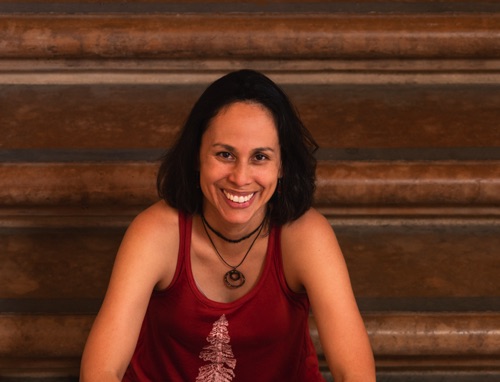 Leonora Simonovis grew up in Caracas, Venezuela, and currently lives in San Diego, CA, where she teaches Latin American literature and creative writing in Spanish at the University of San Diego. She has an MFA from Antioch University, Los Angeles, and is a contributing editor for Drizzle Review and an Associate Editor for Poets Reading the News (Spring 2021). Her work has appeared or is forthcoming from Gargoyle Magazine, Diode Poetry Journal, The Rumpus, Arkansas International, Inverted Syntax, Tinderbox Poetry Journal, and Kenyon Review blog, among others. Her chapbook, 'Every Mouth a Wound' was a finalist for the 2019 Snowbound Poetry Prize from Tupelo Press, and will be published in January of 2022 with Femme Salvé Press.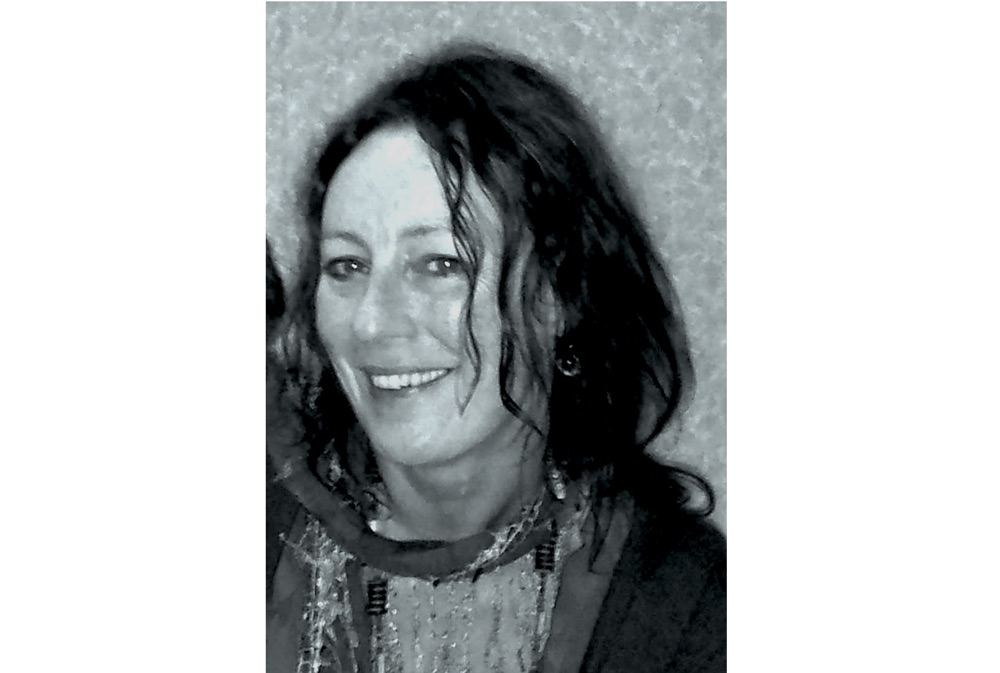 Afric McGlinchey is an Irish poet. Her collections The lucky star of hidden things and Ghost of the Fisher Cat (Salmon Poetry) were translated into Italian and published by L'Arcolaio. A surrealist chapbook, Invisible Insane (SurVision) followed in 2019. Among other honours, she has received a Hennessy poetry award and bursaries from the Arts Council of Ireland. Tied to the Wind, an auto-fictional prose poetry collection, is forthcoming from Broken Sleep Books in 2021.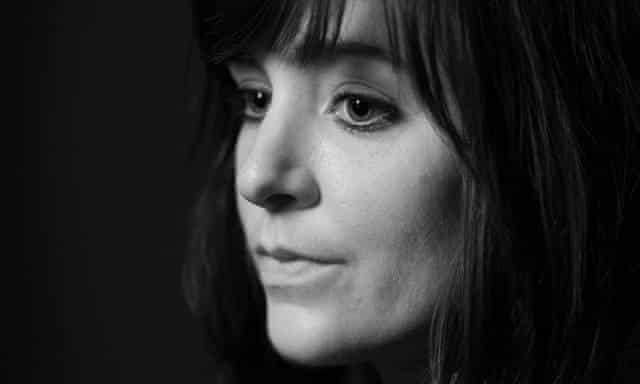 Alvy Carragher is an Irish poet and author based in Toronto. Her first collection "Falling in love with broken things" was published in 2016 by Salmon Poetry. Chicken House Books published her young adult novel "The Cantankerous Molly Darling" in June 2019. Her second collection "The Men I Keep Under My Bed" is forthcoming with Salmon Poetry.
Jennifer Minniti-Shippey is the Director of Development for CIACLA, Editor at Calypso Editions, and Director of the Coyote Creek Writer's Residency. She served as the Managing Editor of Poetry International literary journal and the Director of Poetic Youth programs in San Diego from 2009-2019. She is the author of 2018 San Diego Book Award finalist, After the Tour, from Calypso Editions; Done Dating DJs, winner of the 2009 Fool for Poetry Chapbook Competition, presented by the Munster Literature Centre; and Earth's Horses & Boys, from Finishing Line Press. Her writing has appeared in Tupelo Quarterly, Salamander, Spillway, Cider Press Review, Tar River Poetry, and others.
---
Chapbook Book Layout and Design: Adrian Belmes www.adrianbelmes.com | 

Cover Art: The Cliffs of Moher, Ireland meet Point Dume, Malibu, California. "Cliffs of Moher, Ireland" by Daniel Huizinga




Licenced under CC BY 2.0, flickr.com/photos/dhuiz/13609426144/ "PC230093" by Danny Navarro Licenced under CC BY-SA 2.0, flickr.com/photos/dannyfowler/29156250052/