IRISH TALENT IN LA - SHOWCASE 2021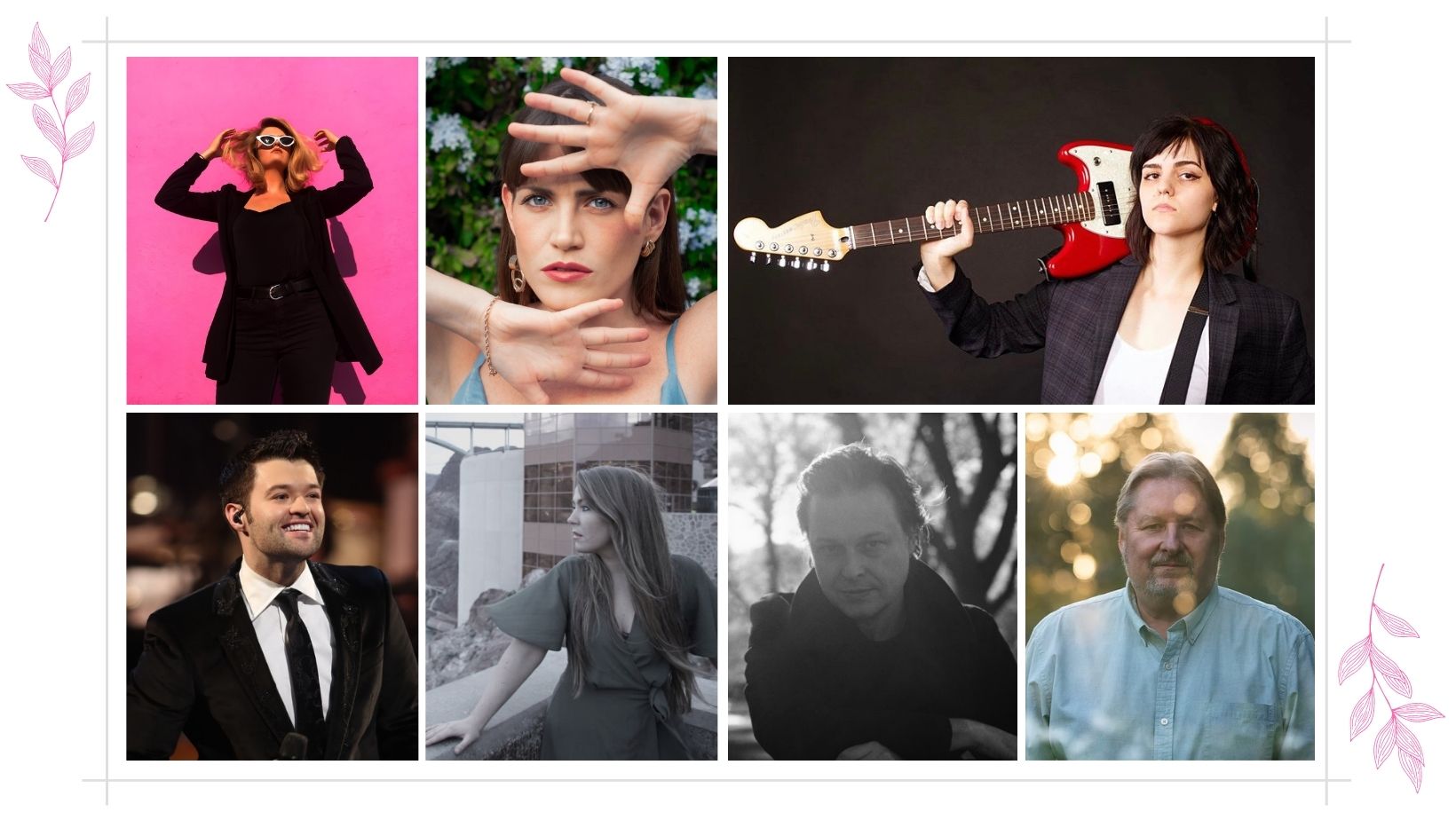 During March 2021, CIACLA presented a showcase of Irish Musical Talent in Los Angeles, highlighting Irish artists based in LA; featuring Triona O'Neill, Eamonn McCrystal, NELLA, Colin Devlin, Rowan, Jack Van Zandt and Hannah Crowley.
The series presented performances that showcase the style and sound of each of our exciting musicians, songwriters and composers across our social media and website.
CIACLA's Irish Music Showcase has been curated by Hannah Crowley, produced by Matthew Nevin and supported by Culture Ireland, Government of Ireland Emigrant Support Programme and MART Gallery & Studios.
You can view all the performances right now below!
About CIACLA:
CIACLA is a non profit 501(c)(3) arts organisation that promotes Contemporary Irish Culture and supports local diverse communities in Los Angeles through a multidisciplinary programme in collaboration with local and international cultural partnerships. CIACLA is focused on developing a creative platform to support and challenge artists as a means of promoting creative innovation and collaborative initiatives in Los Angeles and across the USA. www.ciacla.com 
The series is running as part of CIACLA's 'Between You and Me' 2020/2021 Program.
Tríona is an Irish singer-songwriter whose sound draws together a blend of jazz, soul and folk. Tríona studied at the Cork School of Music where she sang Mozart by day and Joni Mitchell by night. Inspired by folk and trad melodies her music has taken her around the world as a performer, songwriter, and vocal coach.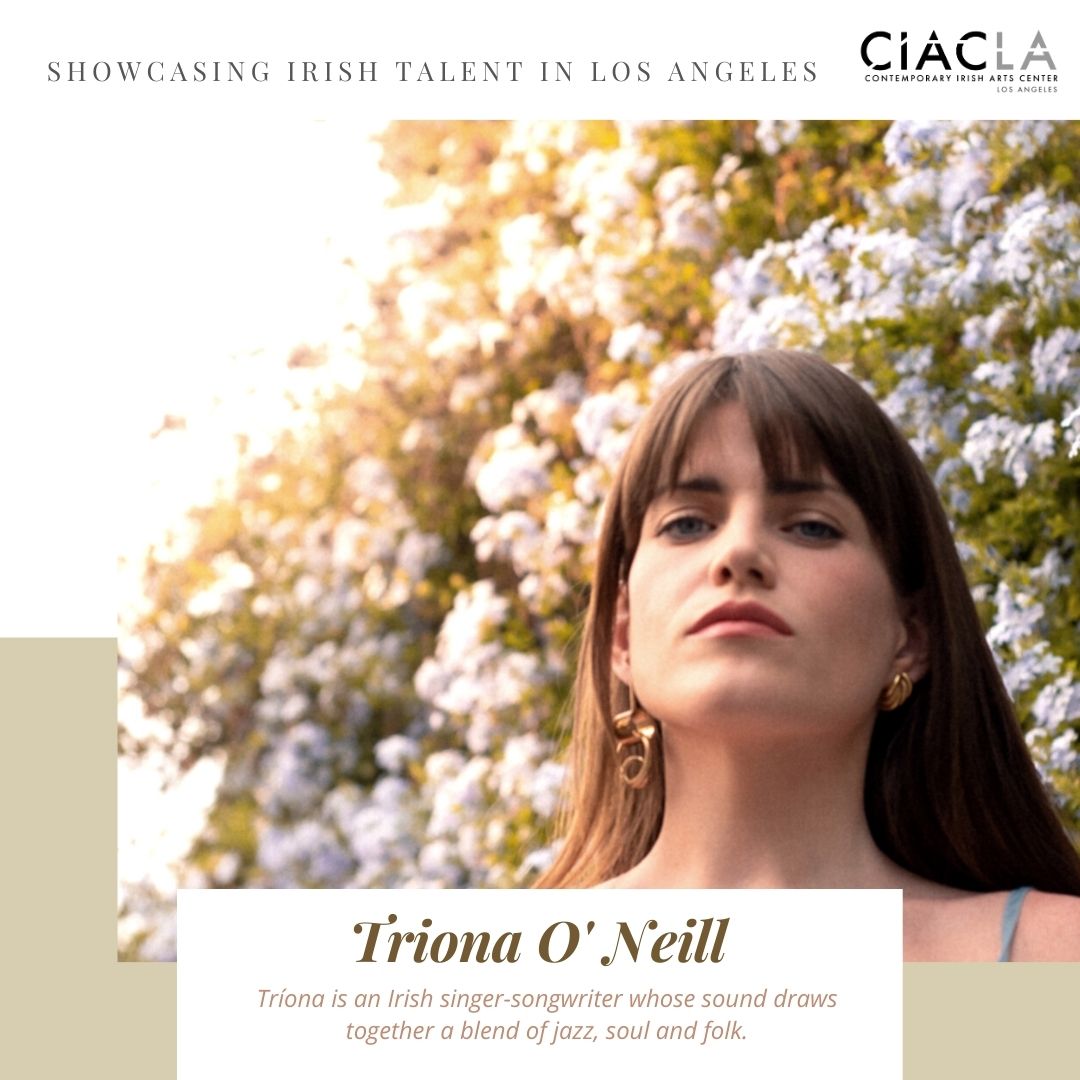 Little One was released in aid of the National Maternity Hospital in Dublin on World Prematurity Day. The song was inspired by Tríona's nephew Conn who was born at just 25 weeks.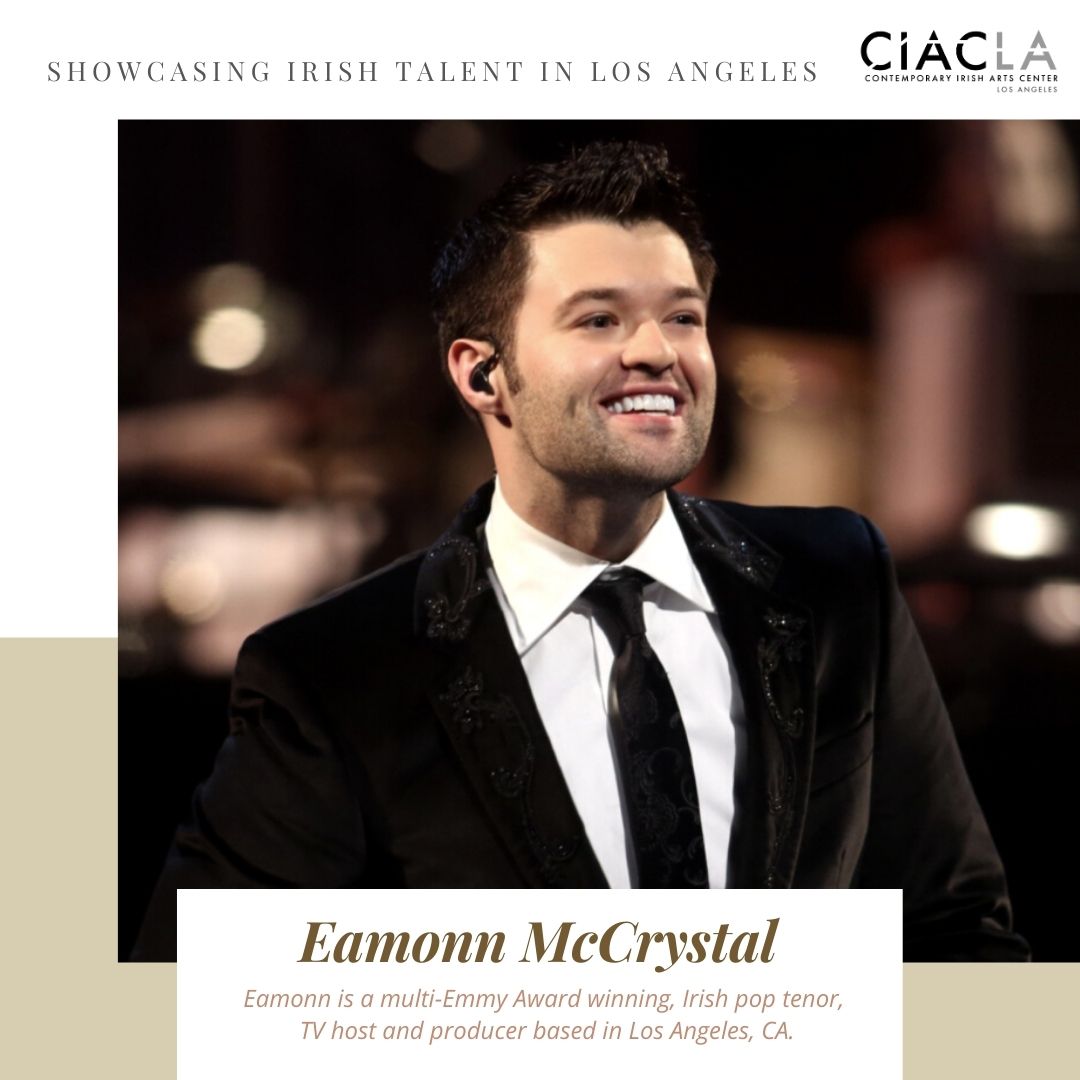 Co. Tyrone born Eamonn McCrystal is a multi-Emmy Award winning, Irish pop tenor, TV host and producer based in Los Angeles, CA.
Nella's unique voice and wide-ranging talents have earned her worldwide fame and acclaim. The Irish vocalist and songwriter is widely recognised for her lead solo vocals in World of Warcraft, one of the most popular video game series of all time. Her unique voice has been described as "ethereal" and "haunting," and she has featured in video game tracks, films and pop music in both solo and collaborative projects. She is currently working on a number of Irish folk music projects, which she has always had a passion for writing.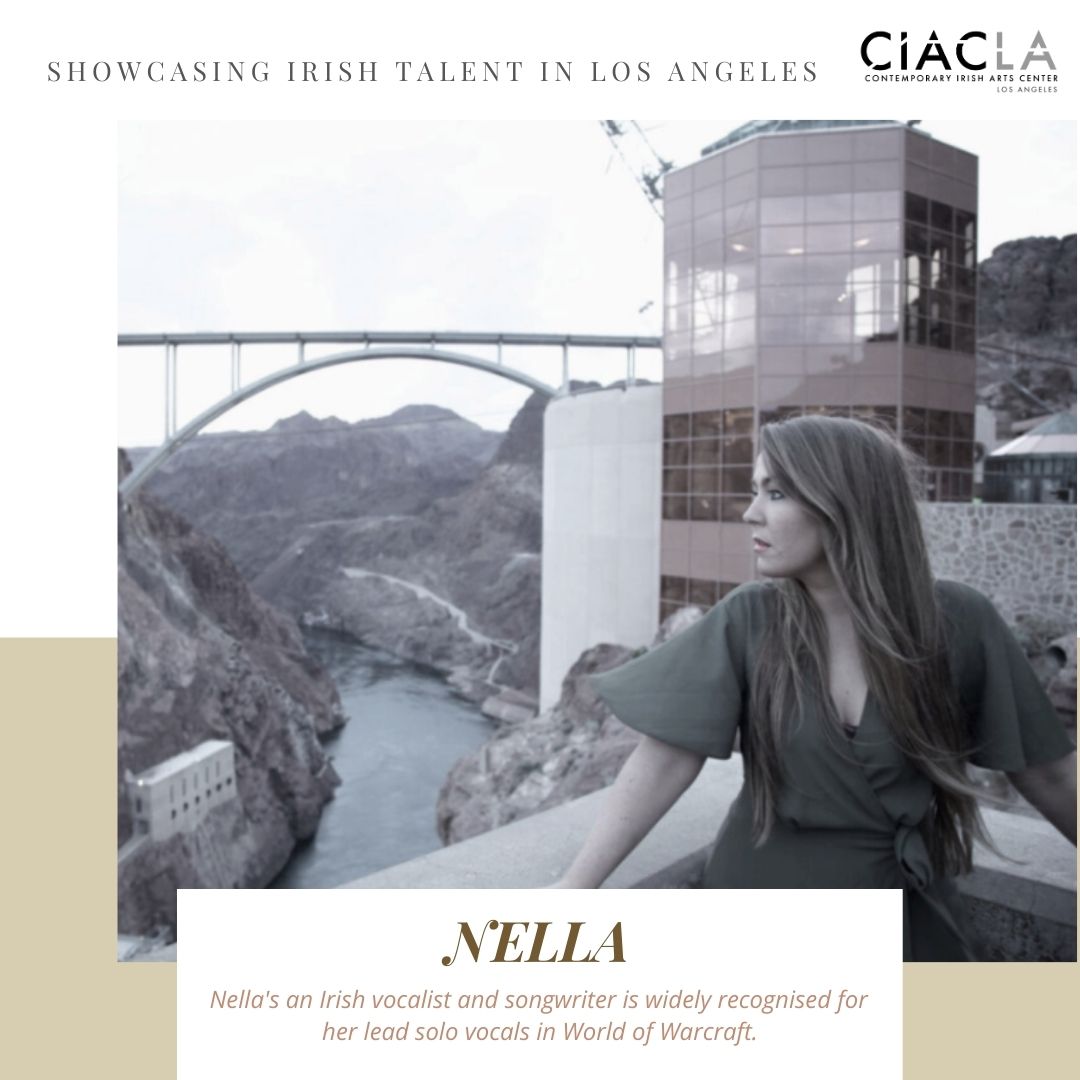 "I wrote this song a long time ago and never recorded it until the beginning of the pandemic last year. Coincidentally the song makes more sense now than ever and it felt like the right time to release it. I hope you find some comfort and joy in it from what we are all going through. I've always listened to and loved folk music since I was a small girl so It is such an honor to have Donal Lunny featuring on my first folk song. Huge thanks to him. I wrote this for Gloria who's always been like a second Mum to me. We're all in this together" ~  NELLA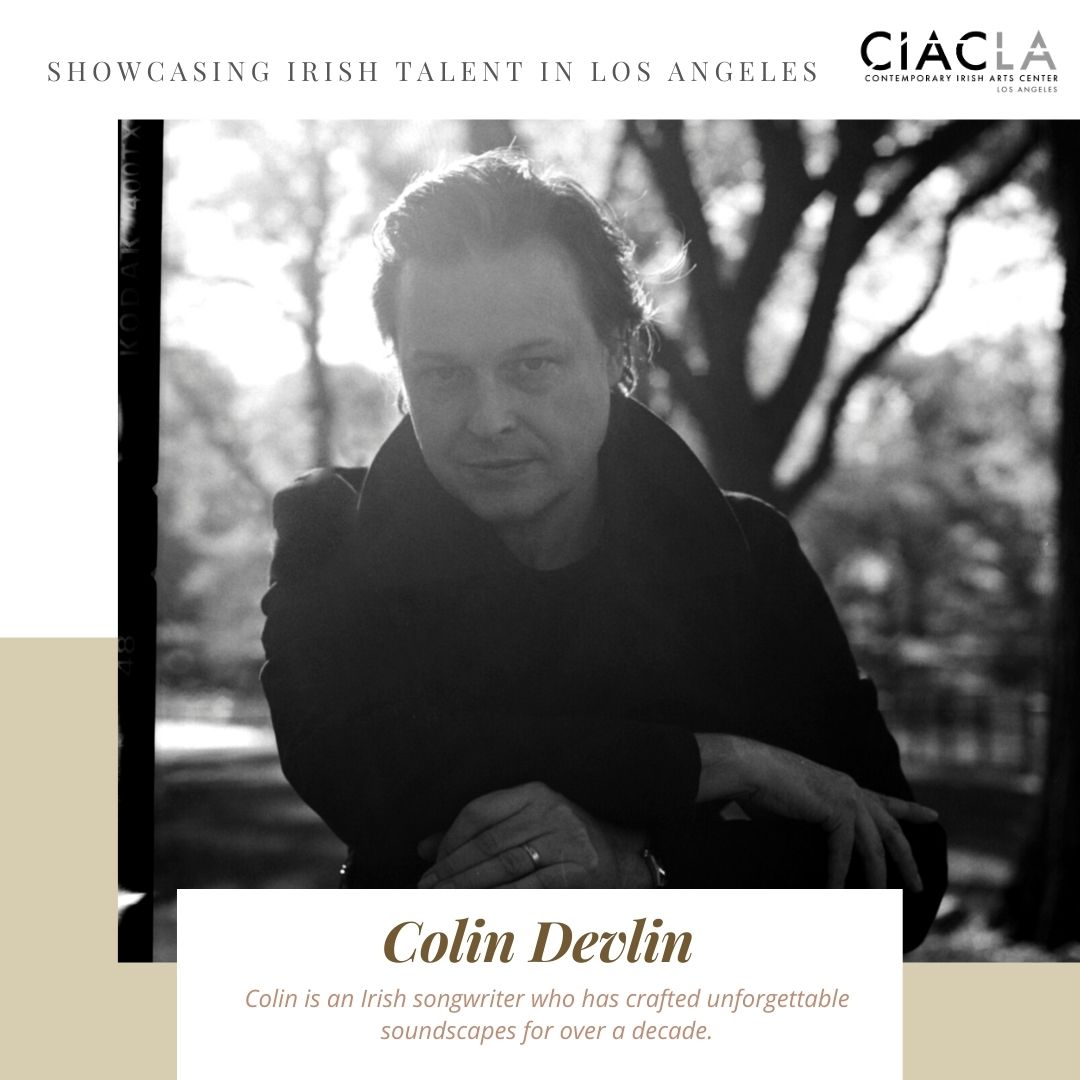 At a time when both politics and the planet seem to be spinning out of control, Colin Devlin's new album High Point takes the sonic high ground. The world has shifted since this Irish singer and songwriter released his acclaimed solo debut Democracy of One in 2010, but his approach to finely crafted music remains steadfast, with warm arrangements and timely lyrics about exploring the darkness and light of human relationships.
Devlin first earned his reputation for atmospheric songs and nuanced vocals during the 1990s and early 2000s, when his band The Devlins received four stars from Rolling Stone and placed songs in more than a dozen films and TV shows. After the success of his first solo album, Devlin won "Best Irish Male" at the Meteor Music Awards in 2010 and co-wrote several tracks on Janiva Magness's 2016 album Love Wins Again, which earned him a Grammy nomination. Colin is currently working on a much anticipated new Devlins record, which will likely be released in the second half of 2021.
Cutting her teeth on the live music scene in her hometown of Portland, OR, Rowan eventually migrated down south to the hustle and bustle of LA, where she wrote and performed for ten years with her band "Aelish." While her musical influences range from the folk sounds of Jim Croce and Brandi Carlile, to the glam-rock of Lady Gaga and Queen, her Irish roots remain at the core of her work, influencing her sounds and writing.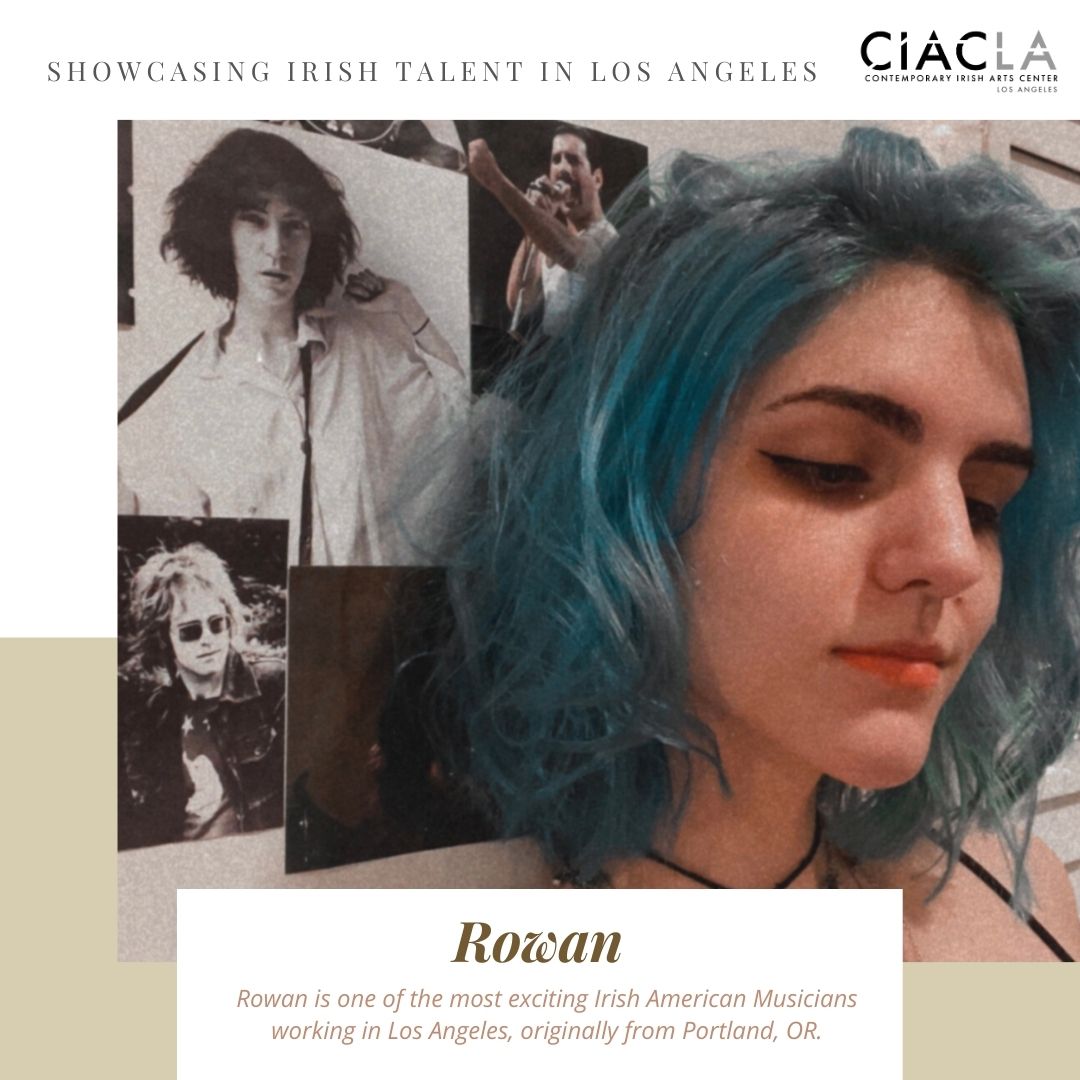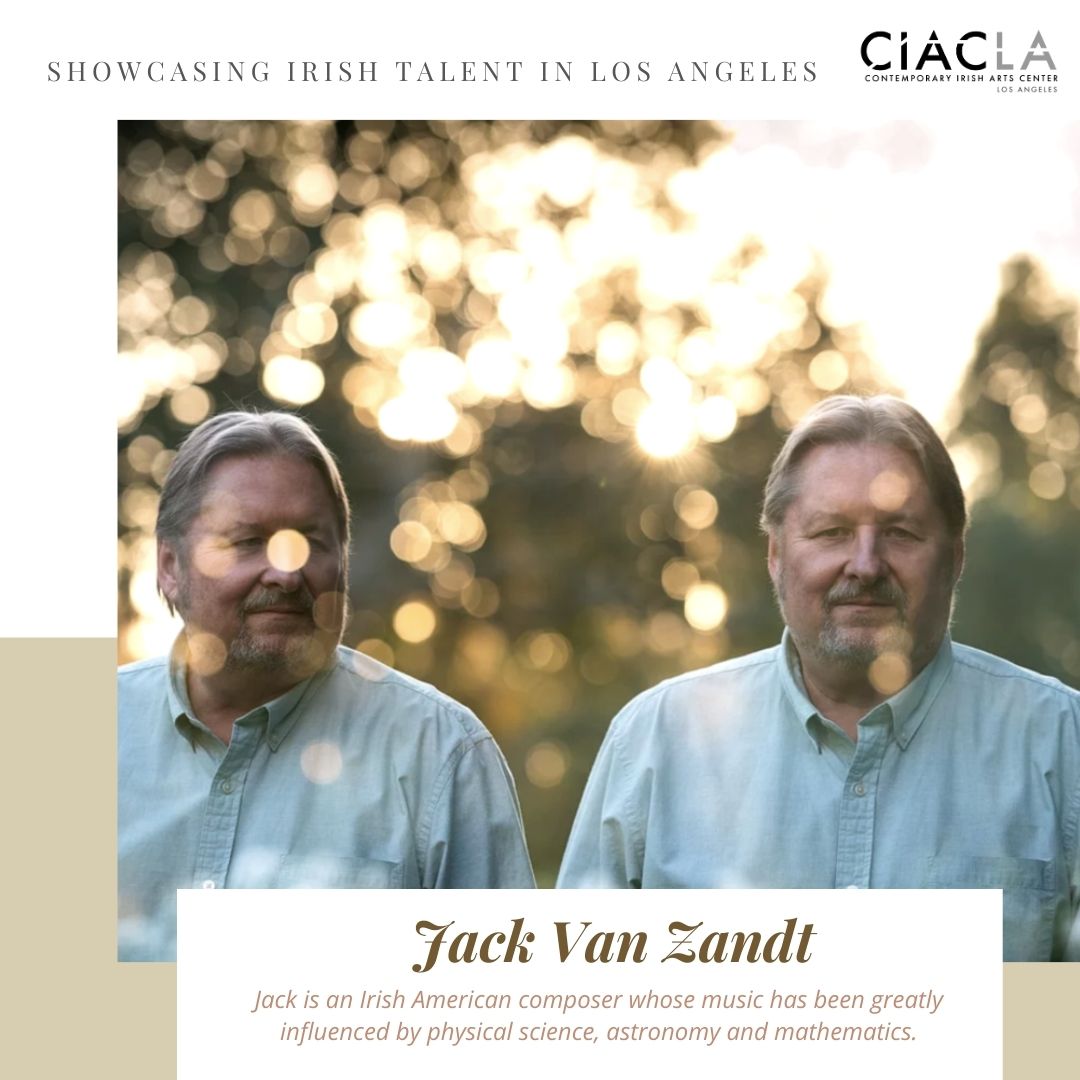 Jack Van Zandt is an Irish American composer of music for concerts, film and television living in Los Angeles whose music has been greatly influenced by physical science, astronomy and mathematics, as well as the history of science. In his etudes for solo viola, "Stoicheia," he set out to incorporate principles of the classical elements into musical depictions of them. Describing the aether in music was the one that was most special to the composer personally because of his lifelong interest in flight and space travel, and everything to do with the study of the cosmos. In composing "Aether," Van Zandt aimed to create a musical space and context that had the qualities of the element, including the spiritual aspect. This was accomplished by designing music that lent itself to being processed by electronic means in a live concert performance in order to place it in a multi-dimensional space.
"The circumstance of the worldwide Covid pandemic has taken away the traditional live performance platforms of modern classical music for the foreseeable future. At the same time, opportunities have opened up to discover new ways to present musical works that could be created in partnerships practicing social distancing. Technology provided the medium through which new performance avenues to present music could be developed and embraced. In the spirit of this new world, a partnership was formed to develop and explore new ideas of creating multimedia art forms for internet performance and distribution.
Van Zandt joined UK-based violist Carmen Flores and UK film maker Tim Bassford to create a multimedia artwork from the 8-minute ""Aether"" that is being released for streaming on You Tube and other web outlets. The music for ""Aether"" is for a solo viola with an electronic effects chain that is designed to create a special sound world. The music track was made by Flores recording the viola part in her UK home studio, and then processed by the composer in his Los Angeles studio. So for all practical purposes, it is akin to a live recording. Van Zandt and Flores were thrilled with the results of the recording and turned it over to Bassford, who added the exciting visual dimension to make Aether a completely new and unique audience experience."
"Hannah Crowley is a singer/songwriter and actor from Dublin, Ireland who currently resides in Los Angeles. Hannah moved to LA in 2017 where she has been performing regularly on the LA music scene. Hannah released her debut single 'Scrolling', followed by the song 'Teeth in the Water'. Renowned music blogs including 'Le Future Wave' and 'Come Here Floyd' have praised Hannah's songwriting as 'mellifluously immersive' with 'memorable hooks' and a 'promising artist to watch out for'.
Hannah is also a keen actress and had a lead role in a two series hit Irish Television series "Damo and Ivor", where she played the character of "Sarah-Jane"; the love interest in the series. Hannah was also in "Damo and Ivor: The Movie" which was the second highest grossing film in the Irish box office in 2018. Hannah also starred in the award winning film "Lift" as "Fiona" (2016) which is now available on Amazon. Hannah's music is available on all major streaming platforms. "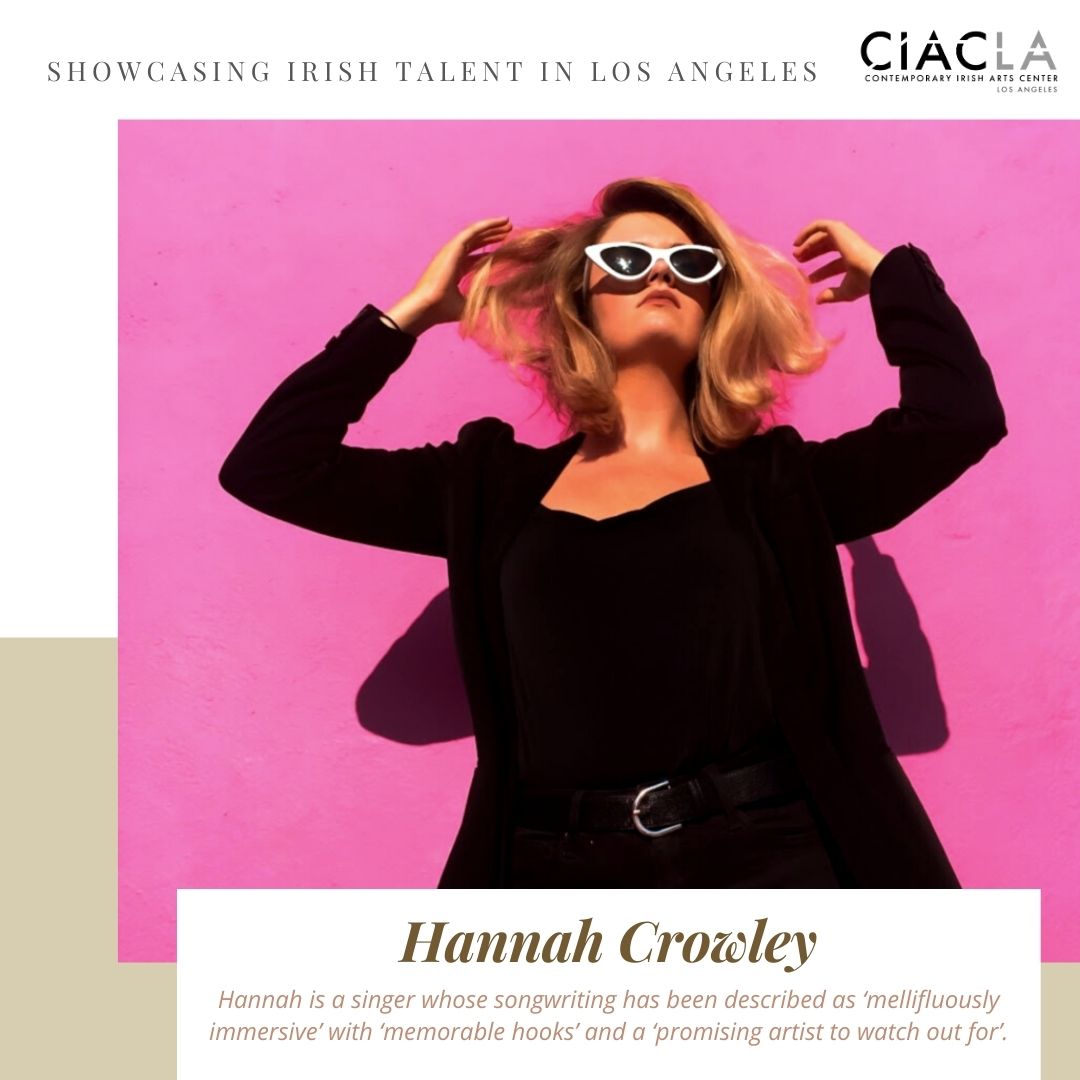 Hannah Crowley performs her own rendition of the Irish folk song I Know My Love.