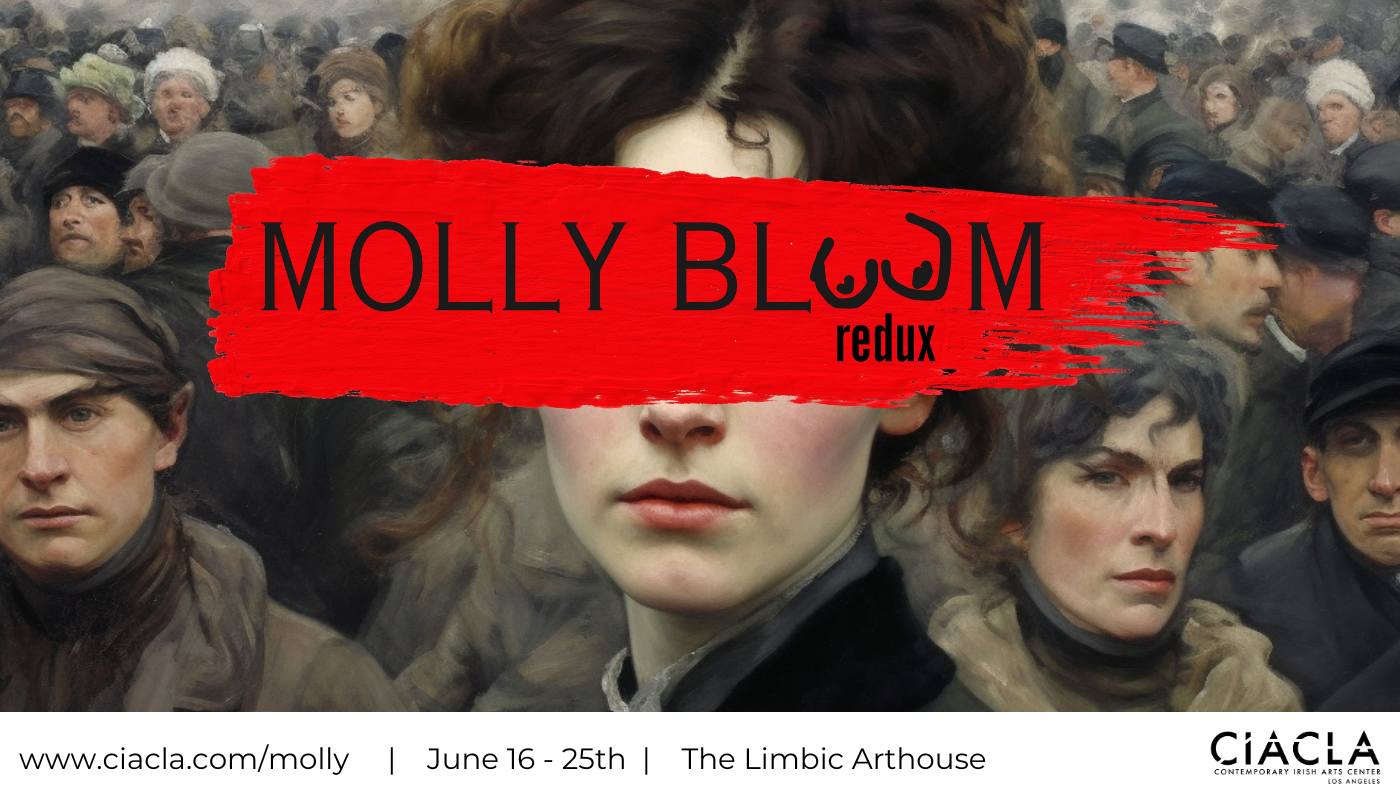 Thanks to photographer Claire Brueckner (@claire_brueckner_) | Laura Campbell // Molly Bloom: Redux 1 | Laura Campbell and Jack Fleischer // Molly Bloom: Redux 2 | Rocio Romero // Molly Bloom: Redux 3 | Brad Barnes // Molly Bloom: Redux 4
MOLLY BLOOM : REDUX
CIACLA is proud to be a presenting partner of 'MOLLY BLOOM : REDUX'  at The Limbic Arthouse in Los Angeles, running from June 16-25th 2023.
Tickets $15 
The Limbic Arthouse, 6440 Santa Monica Blvd. Los Angeles, CA 90038
60 minutes 
Directed by Brad Barnes and starring Laura Campbell and Jack Fleischer.
Show Dates:
June 16th at 6:30pm | June 17th at 6:30pm | June 18th at 7:30pm
June 23rd at 6:00pm | June 24th at 6:00pm | June 25th at 8:15pm
---
MOLLY BLOOM: REDUX, a theatrical performance of the 18th chapter of Ulysses for the 2023 celebration of Bloomsday. Performances were held at the Limbic Arthouse in Hollywood Fri - Sun from June 16th through June 23rd.
For the last 100 years the passionate critiques of Molly Bloom and her unpunctuated "8 sentences" have shown us more about who we are as a society than any truth about the woman herself. Each decade seems to have a different "take" on Mrs. Bloom. Prostitute? Slut? Feminist Icon? The definitions of her change as societal norms ebb and flow. By bringing Molly to life on stage in 2023 we hope to show her off in all her humanity and hold that mirror back up to ourselves to ask "who are we now?"