Guided Meditation with Johnny O'Callaghan
August 24, 2019 @ 12:30 pm

-

1:30 pm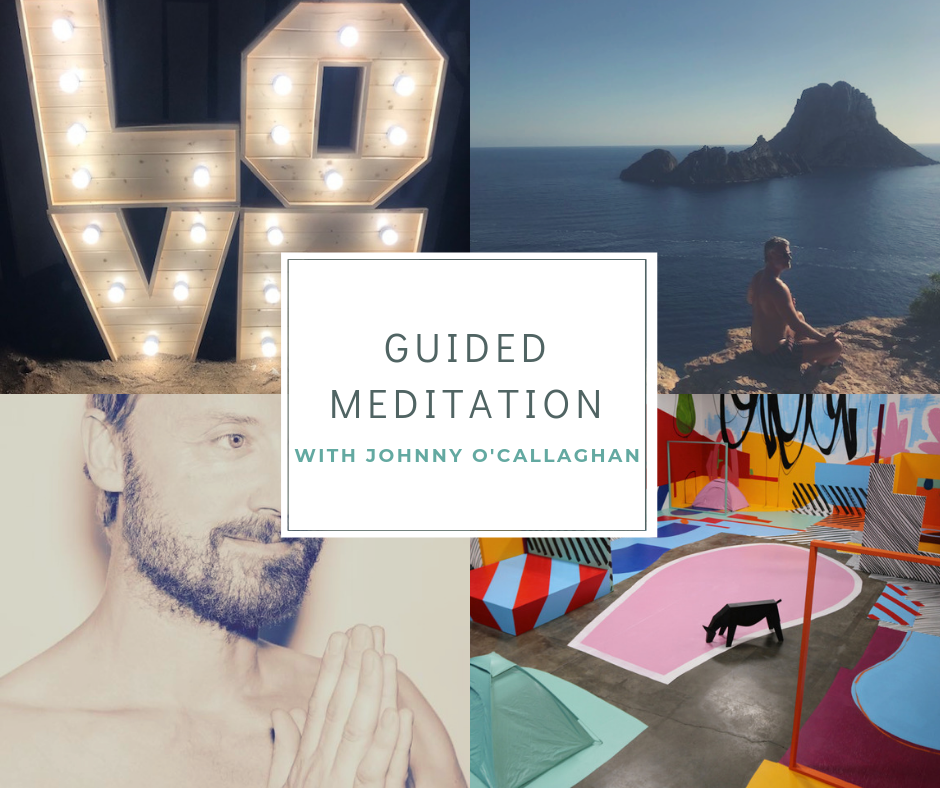 Optimizing the human experience with Johnny O'Callaghan through Guided Meditation. Unplug from the stress of life to experience your presence and the now all around you. Clearing creative blocks while tapping into your ideal life.
RSVP Now – Tickets by Donation Below
Date: Saturday August 24th at 12.30pm
Duration: 45 minutes
Bring: Your Own Yoga Mat
Location: CIACLA, Suite B1, Bergamot Station, 2525 Michigan Avenue, Santa Monica, CA 90404.
About Johnny O'Callaghan
Johnny O'Callaghan MA has a private practice in the Hollywood Hills where he weaves meditation, counseling, psychotherapy modalities, hypnosis, coaching and energy work. He began his healing training with Vipassana Meditation over 25 years ago, which means to see things as they really are. His Masters in Psychology is from the University of Santa Monica. He teaches meditation at Unplug and various Acting Schools in LA and volunteers with The Freedom to Choose Project to bring healing to the prison community.
About CIACLA
CIACLA is a new Contemporary Irish Arts Center which will promote Contemporary Irish Culture and local diverse communities through a multidisciplinary program, in collaboration with local and international cultural partnerships in Bergamot Station, Santa Monica – Los Angeles. The program will feature some of the most exciting talent from Ireland, with a multidisciplinary program of visual arts, theatre, performance, dance, music, literature, design and film. Please support the center by visiting www.ciacla.com/support