Culture Chats is a round table discussion that intertwines cultural and social conversations with performance; while delving into the minds of some of the leading contemporary voices in Irish culture. 
Episode 1 features musician Erica Cody, writer Felispeaks, visual artist MASER, DJ/Broadcaster Tara Stewart and musician James Vincent McMorrow discussing the spectacle and performance. The discussion is led by Matthew Nevin, a multi-faceted creative working as Co Director of MART Gallery Studios Dublin and CIACLA Contemporary Irish Arts Center Los Angeles.
Through an accessible and free flowing conversation the panel of artists, musicians, writers and actors discuss their creative processes, artistic drives, performative anxieties and triumphs while intercutting performances and examples of their work.
The episode focuses on these multidisciplinary artists whose performance work, whether it be song, words, movement or visuals, have contributed significantly to Contemporary Irish Culture in recent years. Their work often brings political, personal and social issues to the fore and they discuss themes of performative responsibility, activity and artistry.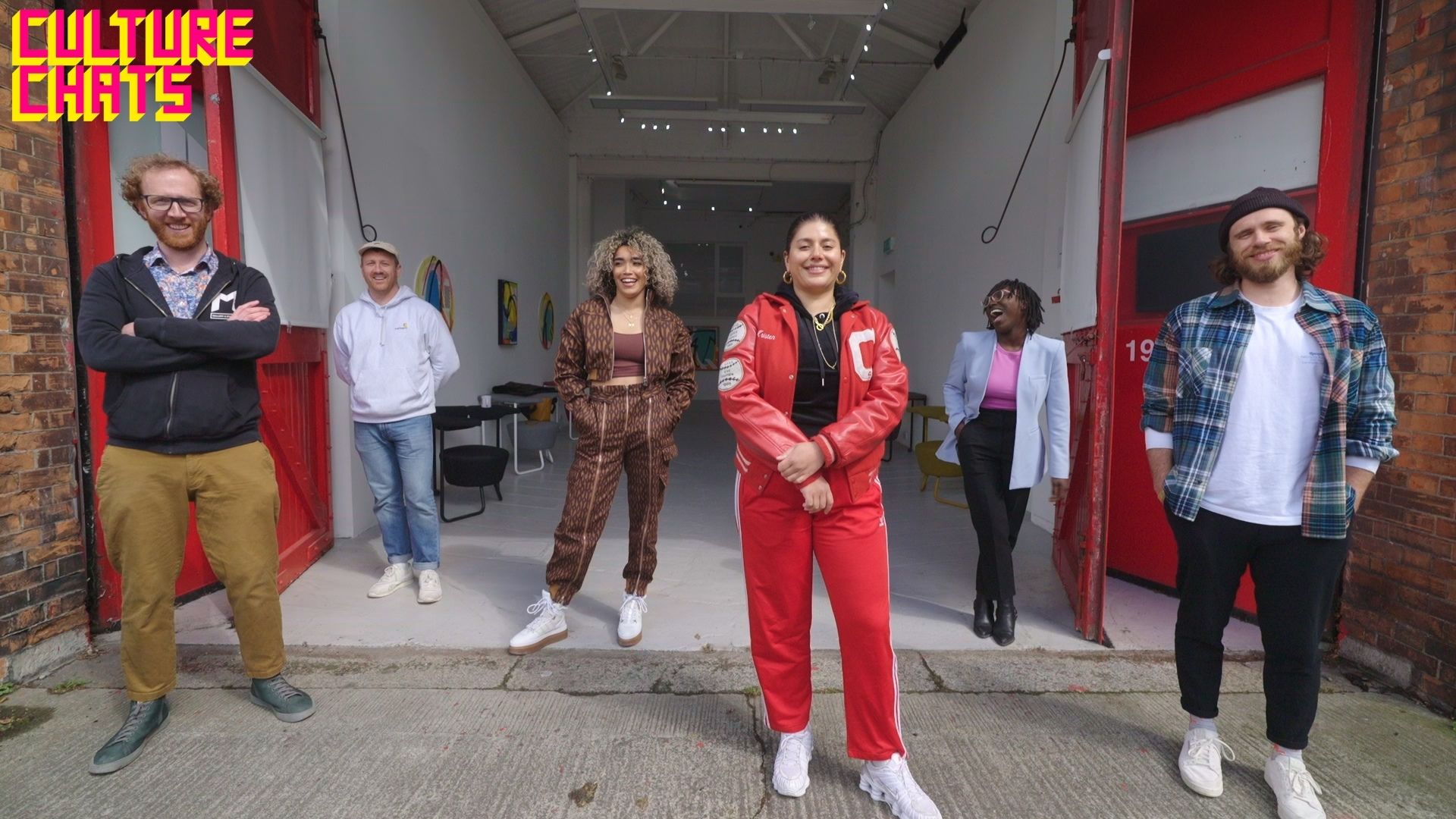 Featuring: 
Erica Cody is a singer, songwriter and producer. Her debut EP Leoness launched in 2019 which led to a nationwide tour and  released her latest single Calculated to great reviews and collaborated with "Irish Women in Harmony" with their cover of The Cranberries 'Dreams,' receiving over 2 million streams on Spotify in aid of Safe Ireland.
Felispeaks is a Poet, Performer and Playwright. Her work has received national and international success, awards and nominations with countless performances at many of Ireland's leading stages and was recently commissioned by RTE and Arts Council of Ireland. Notably her work currently features on the Leaving Certificate English Curriculum with her poem 'For Our Mothers' and has recently launched The Tolu & Feli Show featuring singer-songwriter Tolu Makay.
MASER has generated a large and dedicated following both in Ireland and Internationally through his seamlessly imaginative and unique graphic style. He has exhibited large scale projects internationally for over two decades with recent works at the National Gallery of Ireland, Art on Paper Art Fair in New York and launching Atelier Maser a creative studio and gallery space located in the heart of Dublin City.
Tara Stewart is a freelance DJ and national Broadcaster for RTE 2FM. Her work has seen her produce, create and engage with some of the most exciting acts to come out of Ireland and DJ at Ireland's leading music festivals. Through her vast knowledge of the Irish music scene and solid ear for what's new, she has become one of Ireland's leading creative talents.
James Vincent McMorrow is a platinum selling singer-songwriter and one of the leading voices in the Irish Music scene. Having signed to Columbia Records, 2020 has seen him release the singles 'Headlights', 'I Should Go' with Kenny Beats and 'Gone'. His forthcoming album 'Grapefruit Season' will be released on 16 July 2021. James will return to touring throughout Europe in 2022.
Matthew Nevin is a Cultural Producer and Director of The MART Gallery & Studios Dublin and Contemporary Irish Art Center Los Angeles (CIACLA). He has curated several large scale creative projects internationally, worked as an Art Director & Designer for Television, created artwork for leading brands such as Ralph Lauren and exhibited his own visual art internationally.
Produced by:

CIACLA, The Contemporary Irish Arts Center Los Angeles,
About CIACLA:
CIACLA is a non profit 501(c)(3) arts organisation that promotes Contemporary Irish Culture and supports local diverse communities in Los Angeles through a multidisciplinary programme in collaboration with local and international cultural partnerships. CIACLA is focused on developing a creative platform to support and challenge artists as a means of promoting creative innovation and collaborative initiatives in Los Angeles and across the USA. www.ciacla.com 
This film is running as part of CIACLA's 'Between You and Me' 2020/2021 Program, which has been kindly supported by Culture Ireland, Government of Ireland Emigrant Support Programme and MART Gallery & Studios.