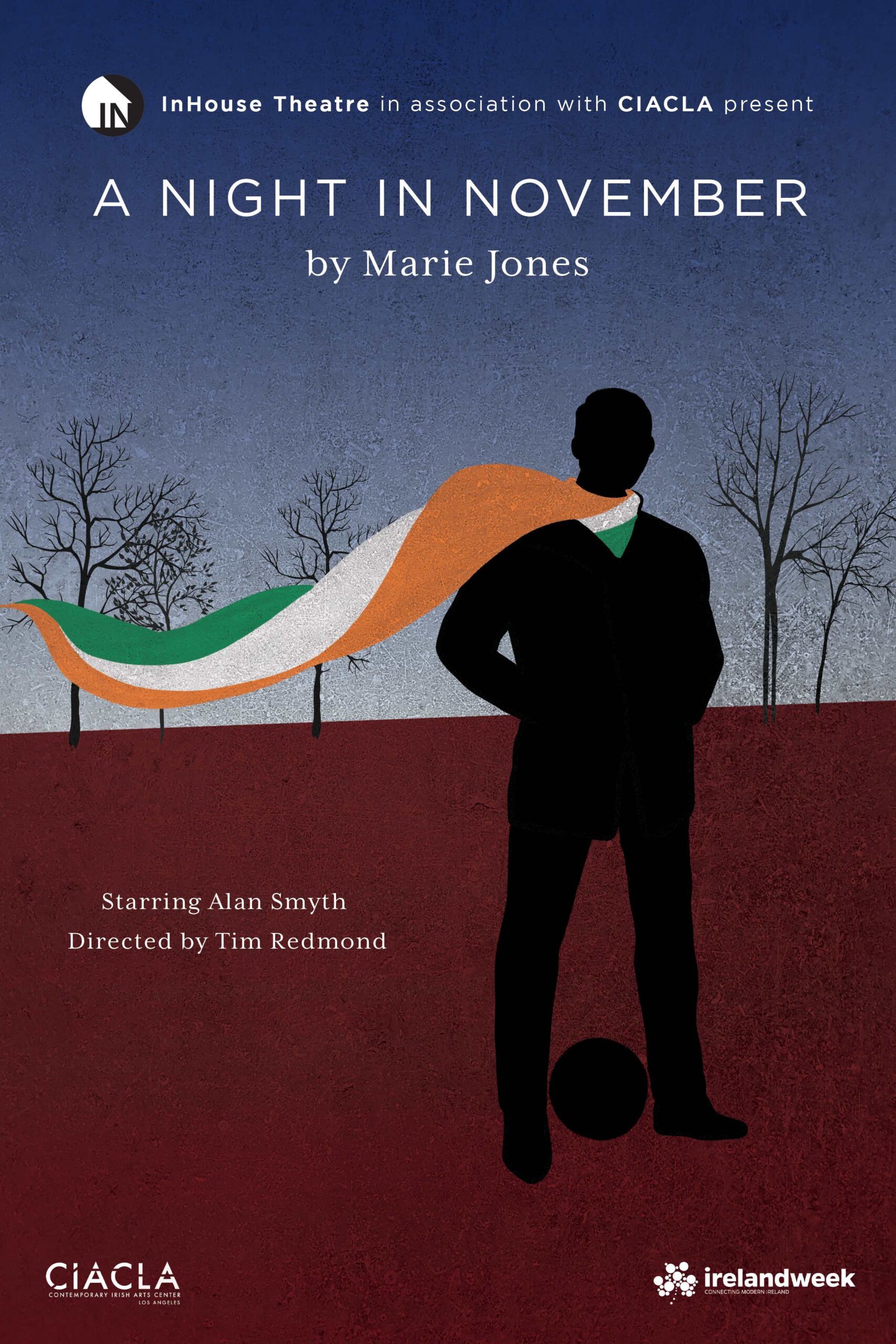 A Night in November
Produced by InHouse Theatre
Featuring Alan Smyth. Directed by Tim Redmond.
"The sectarian prejudices of 1994 Northern Ireland are challenged in an arena even more impassioned than politics: football. This brilliant and piercingly funny one-man play demonstrates how tolerance is possible even in the face of our most entrenched rivalries."
InHouse Theatre proudly presents A Night In November as a live, immersive storytelling experience, staged in various Irish pubs throughout Los Angeles. InHouse company member Alan Smyth gives an electrifying performance of this compelling, comic, and profoundly hopeful story from Irish playwright Marie Jones.
Performances were spread across 3 venues: 
Sunday, May 8th and Monday, May 9th: Tom Bergin's, 840 S. Fairfax Ave. Los Angeles, CA 90036
Sunday May 15th and Monday, May 16th - Ireland's 32, 13721 Burbank Blvd, Van Nuys, CA 91401
Friday, May 20th, Saturday, May 21st, and Sunday, May 22nd - Liberate Yourself, 13323 Ventura Blvd., Sherman Oaks, CA 91423
A Night In November is produced in partnership with CIACLA, Ireland's 32, Tom Bergins, and Liberate Yourself, and is featured as part of Irelandweek2022. 
Kindly Supported by Government of Irelands Emigrant Support Program.