Carnivore – Luke Murphy & Dance Ireland Showcase
July 17, 2019 @ 7:30 pm

-

9:00 pm

Free
Conceived, Directed and Choreographed by Luke Murphy
Sculpture by Alex Pentek
Performed by Eric Jackson Bradley, Luke Murphy, Lily Ockwell and Emily Terndrup
Carnivore was created through a 2018-2019 Arts Council of Ireland Arts Grant Award and developed through residencies at Tanztendenz Munich, DanceNow Silo, Shawbrook Residency 2019, Uillinn West Cork Arts Centre and Ultima Vez.
Performance July 17th at 7.30pm
CIACLA & Dance Ireland are proud to announce Luke Murphy as the recipient of The 2019 CIACLA Dance Residency. Through this residency CIACLA and Dance Ireland will provide the awardee a space to devise, rehearse and showcase new work in Los Angeles.
Using the research of The Renaissance Skin Project (Kings College London) as a jumping off point, Carnivore examines what touch, contact, and physical identity mean in a rapidly changing world. With the revolution of the printing press standing in close parallel to the development of a digital age we are once again at a moment where notions of beauty, identity, communication, intimacy, worth and self are rapidly evolving, changing, eroding and redefining themselves. Texture and form are once again challenged as the architectural nature of Alex Pentek's large foldable forms conflict with the unharnessed physicality of the performers in space. Through a series of physical vignettes in dialogue with these evolving sculptural elements, Carnivore will zoom in and out on the sensation of touch and the lifespan of the readable body in a visceral and evocative audience experience.
About Luke Murphy
Originally from Cork City, Luke is a performer, choreographer and a Dance Ireland Associate Artist based between Cork, New York and Brussels. Luke has danced with Ultima Vez from 2014-2018 touring internationally in productions of In Spite of Wishing and Wanting, Booty Looting and Spiritual Unity and Punchdrunk since 2009, performing leading roles in the original casts of Sleep No More in Shanghai ('16-'18), New York City ('11-'15) as well as productions of The Drowned Man in London and Sleep No More in Boston. In addition he has danced in the companies of Martha Clarke, Kate Weare and Pavel Zustiak and in projects with Ben Duke, John Kelly, John Scott, Luca Silvestrini, Jonah Bokaer and Bill T Jones/ Arnie Zane Dance Company.
Luke's own work has been supported by various commissions, awards and residencies internationally including Arts Council of Ireland, Cork City Council, CultureIreland, New England Foundation for the Arts National Dance Project, Kaatsbaan International Dance Centre, Pavilion Theatre, Tyrone Guthrie Centre, Irish Arts Centre, Foundation for Contemporary Arts, DanceLimerick, DanceBase Edinburgh, Tribeca Performing Arts Centre, DanceNow Silo Kirkland Farm, Tanz Tendendz Munich, b12 Berlin and others. He has created and performed eight evening length works throughout Ireland, UK and USA (Drenched 2012, Icarus 2013, Your Own Man/Mad Notions 2015, On Triumph and Trauma 2016, The Dust We Raised 2017 ExCaelo 2018 The Milkyboy Kid 2018 Carnivore 2019). Luke founded Attic Projects in 2014 as an umbrella for his various independent projects in dance, film and theatre. Luke is the producer and programming director of The Catch8 Workshop Series in Cork City and is currently working toward the opening of a new dance residency centre in County Cork.
Luke trained at Point Park University where he earned his BFA in Dance and English in 2009 and University of Chichester where he earned an MA in Choreography in 2017.
www.atticprojects.com
Dance Ireland:
Dance Ireland supports the development of all forms of dance in Ireland through training, professional opportunities and advocacy. We are Ireland's national dance development organisation and, true to our origins, we are proud to continue to be the representative body for the professional dance community in Ireland. Our bold ambition is for dance to be valued and vibrantly, actively and confidently part of people's lives. Achieving this, we believe, would ensure a sustainable future for dance in Ireland and a credible career for those committed to dance as a profession. We exist to make this happen.Dance Ireland works on a range of initiatives to provide access to professional development for Irish dance artists at an international level, including resourcing residencies, supporting mobility opportunities and enabling dance artists to access international showcase and platforms
www.danceireland.ie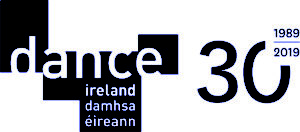 ---
Kindly Supported by Culture Ireland and the Government of Ireland: Emigrant Support Programme.