SMART Talk: Sustainability in the Arts
June 22, 2019 @ 12:00 pm

-

2:00 pm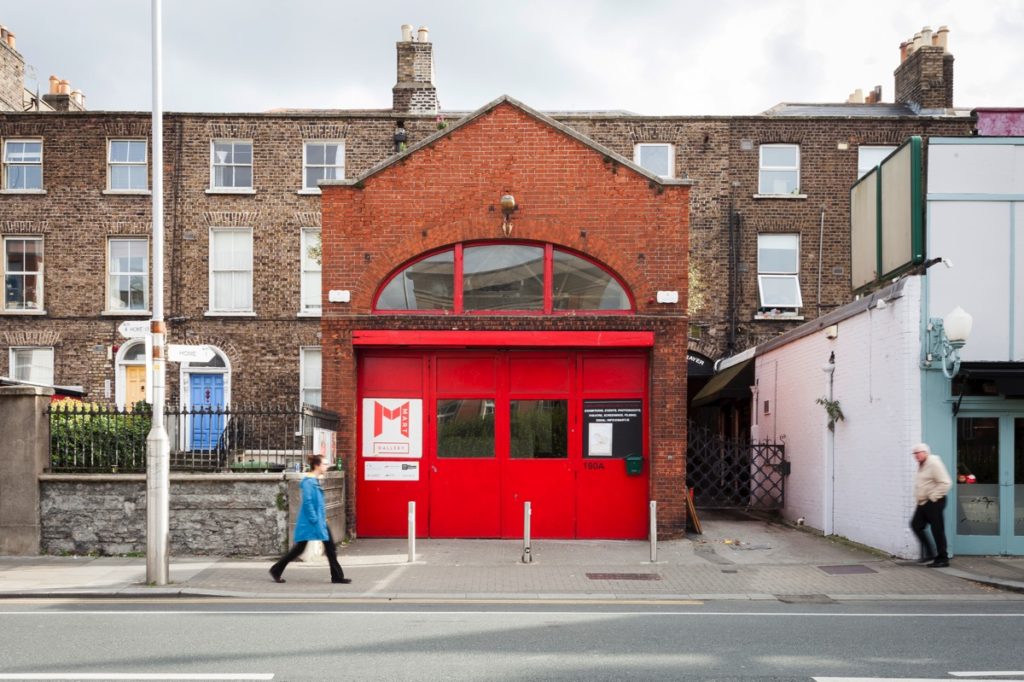 You are invited to a free open Round Table Discussion focusing on sustainability in the Arts, featuring Matthew Nevin, Bernard O'Rourke, Katherine Nolan and Jenny Minniti Shippey of MART Gallery & Studios Dublin and CIACLA, along with a visiting Irish Environmental Specialist Declan Breen.
The discussion will revolve around the history of MART Gallery & Studios, the development of CIACLA, living and working as an artist and creative, sustaining an artist career, achieving environmental sustainability in an arts organisation and positive actions towards professional development.
We welcome with an open call to local artists, arts organisers, studios, organisations, curators, directors, writers, filmmakers, musicians, theatre practitioners, dancers, designers, academics and craft makers to attend this discussion on sustaining a creative practice or company.
The discussion will be followed by live performances as part of our Poetry Beyond Borders event.
Key Speakers:
Matthew Nevin – Artist | Director @ MART & CIACLA
Matthew Nevin is an Artist, Curator, and Co-Director of The MART Gallery & Studios Dublin and Contemporary Irish Art Center Los Angeles (CIACLA). As a cultural producer he is devoted to providing artists with the support, guidance and resources they need to create and display art. His aim is to generate experiences that inspire curiosity while challenging perceptions and promoting the arts.Through MART he supports over 150 studio members across eight buildings in Ireland's largest studio network. Matthew works closely with artists at all stages of their career and has curated over 60 exhibitions in Ireland, UK, Central Europe, USA and Japan, leading projects on national, European and international projects for MART, CIACLA, PQ, IrelandWeek, EUCIA and Imagine Ireland.
Matthew is a passionate advocate for the arts, with a keen interest in sculpture, installation, experimental film and performance art. Through his own artwork, such as 'The Core Project', he looks to create conversation and dialogue about key world issues, directly connecting the audience with a relatable narrative. He has a particular interest in the creation of spaces and projects that break down barriers and maintain an inclusive ethos.Matthew completed a Degree in Film & TV and Scenography from University of Wales Aberystwyth and a Masters in Art in the Contemporary World from National College of Art & Design Dublin. He also works as a Film & Television Art Director and Designer in the UK, Ireland and the US and has previously worked for the BBC, MTV, RTE, TG4, Element Pictures and ITV.
Matthew has secured funding from Culture Ireland, Arts Council of Ireland, Kildare, Galway & Dublin City Councils, Visual Artists Ireland, IFA Germany, Alliance Francaise, David Manley Awards, JEC Fund, Dept of Foreign Affairs Ireland, Creative Ireland and received a commission from Ralph Lauren.
Jenny Minniti Shippey – Poet | Director at CIACLA
Jennifer Minniti- Shippey is the Managing Editor of Poetry International literary journal, Director of Poetic Youth, and a professor at San Diego State University. She earned her B.A. with honors in English from Randolph-Macon Woman's College in 2003, and her M.F.A in Creative Writing- Poetry from San Diego State University in 2008. In 2009, she was hired as the Managing Editor of Poetry International, and she has taught at SDSU in the Department of English & Comparative Literature since that time. Jennifer has also taught poetry at the University of San Diego and in community writing workshops through the Creative Cusp, the Magee Park Poets, and other San Diego arts organizations.
Jennifer's chapbook, Done Dating DJs, won the 2008 Fool for Poetry Competition, sponsored by the Munster Literature Centre and Southword Editions of Cork, Ireland. Her second chapbook, Earth's Horses & Boys, was published by Finishing Line Press in 2013. After the Tour, her first full-length collection, was published by Calypso Editions in 2018. Individual poems, translations, and reviews have appeared in Salamander, Cider Press Review, Spillway, Tar River Poetry, Jackson Hole Review, San Diego Poetry Annual, The San Diego Union-Tribune, and many others. Minniti- Shippey has performed her work at national and international venues, including The Narrators San Diego, the San Diego Art Institute, the Éigse Literary Festival in Cork, and MART Dublin.
Katherine Nolan – Artist & Lecturer | Curator at CIACLA
An artist, lecturer and curator specialising in gender and new media. With a particular focus on tensions between the experiential and the spectacular body, her research investigates gender, identity and desire in the context of digital cultures. Recent publications include The Camera and the Selfie: Narcissism, Self-Regulation and Feminist Performance Practices (DRHA, DCU 2015).
She has exhibited internationally in Europe, America and Asia and regularly curates with MART and Dublin Live Art Festival.  Recent exhibitions include The Mistress of the Mantle solo exhibition at MART Dublin and group shows at LACE Los Angeles, Supermarket Art Fair Stockholm and Future Histories at Kilmainham Gaol. Her extensive teaching experience, includes a course leader role at the University of the Arts London and visiting lectureships at The National College of Art and Design, Crawford College of Art and Design and Central Saint Martins, London.
She is currently a Lecturer in Creative Digital Media in Technological University Dublin
Bernard O'Rourke – Writer  | Marketing Manager at CIACLA & MART
Bernard O'Rourke is the marketing manager for MART Gallery & Studios and the Contemporary Irish Arts Center Los Angeles (CIACLA). Specialising in new media and digital marketing, Bernard has coordinated global marketing campaigns promoting the contemporary arts to Irish and international audiences. As a journalist, he has written for The Visual Artists News Sheet, The Irish Independent, Magill, Totally Dublin, GoldenPlec, and HeadStuff. His fiction has appeared in The Tangerine, Spelk, Queen Mob's Teahouse, The Honest Ulsterman, The Bohemyth, and Wordlegs. His work has also been shortlisted for the Ó Bhéal Poetry Film Prize and the Doolin Writers' Weekend Video Poetry Prize.
Bernard has a BA in English and Philosophy from Maynooth University and a MA in Journalism from Technological University Dublin. Twitter: @guyserious   Instagram: @guyserious5
Declan Breen – Waste Prevention Officer 
Declan currently fulfils the role of Prevention Officer for the Eastern-Midlands Regional Waste Management Office based in Dublin City Council Ireland and is responsible for developing and implementing waste prevention measures to meet the strategic objectives of the EMRWMP 2015-2021. Declan has developed several successful national awareness campaigns in Ireland, all of which have been used to educate and raise awareness of waste prevention and to introduce the idea of the circular economy to the general public.